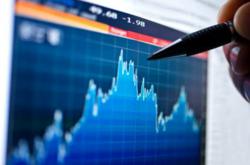 Jacksonville, FL (PRWEB) December 03, 2012
Recently posted was the Binary Options Broker website's article titled "Risk Management Strategies in Binary Options," which lists an assortment of tools needed in order to keep the impact of wrong predictions at bay from investors. The article suggests following the 8% rule, which means that only 8% of the total amount of assets should be invested at a given time. This rule provides the ability to account for losses that will come while building one's portfolio, while remaining able to invest in more successful endeavors without becoming in over one's head financially. Two essential tools for combating risk provided within the article are Buy Me Out and Rollover, each with detailed examples for readers to gain a complete understanding of their function.
Commonly referred to as either fixed return or cash-or-nothing options, binary options receive their name for their ability to produce investors with either one of two options. Although fixed return options mostly fall under the American style of options trading, binary options coincide with European style options at heart. Upon the time of the option's expiration, the investor will either be promised a fixed amount, or an underlying asset providing they are in-the-money at that time.
Any form of investment trade holds its own inherent amount of risk, but according to the information shown on the website, binary options offer the least amount of room for unpredicted loss with this form of investment. Another great advantage is that a return can be seen between the times of only a few hours to a couple days, based off of contract specifications. In addition, there is a greater opportunity to invest within international markets due to the fact that some brokers will offer a fixed percentage return if one makes a bad prediction while investing. Such factors as the time of day an expiration occurs, international currency exchange, and worldwide economic events are all essential components of a proper sentimental analysis. It is also stated that following the intent of a company's future announcements beforehand can paint a more-accurate prediction in which the binary option will lean towards.
Choosing the best broker for their specific needs also protects one's investment, according to the article titled "How To Choose a Binary Options Platform," which is also as an excellent source. There listed are seven proven-effective tips for making the best selection possible. These tips include making sure the platform provides 65% - 70% return, making sure at least 15% of initial investment is given back if option is out-of-money at expiration date, ensuring the use of USD, Euro and Pound Sterling currency, verifying 128-bit encrypted security to avoid fraud, making sure withdrawals can be made at any time and as often as desired, importance of customer service support and how to deem option contracts as fair or not.
About the Binary Options Broker
The Binary Options Broker is one of the leading destinations for trading professionals of both experienced and novice practice. Set on obtaining the position as the internet's #1 source for binary options news, trends, tips and precautions, contributors are constantly uploading new material to achieve this goal. For more information, watch the video titled Binary Options Brokers.