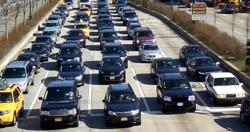 Toronto, Ontario (PRWEB) December 11, 2012
There are some quick and easy ways to lower car insurance rates without giving up any coverage. These tips are the fastest way to cut insurance premiums and keep more money in the bank for holiday shopping. Most will provide instant savings so that there's no wait to enjoy lower car insurance rates.
Increase the Deductible.
Many drivers are afraid of an increased deductible because it means paying more out of pocket in case of certain claims. The bottom line is that the savings will quickly outweigh the out of pocket cost and over time keep even more money in the driver's pocket as long as there is no at-fault accident or comprehensive claim. Good drivers can benefit greatly from having a higher deductible, and keep more money in their pocket in the long run. Increasing the deductible will also mean instant savings and a lower bill. Select a deductible that is comfortable but provides enough savings to be worthwhile.
Check Winter Tire Discounts.
Many car insurance companies provide a discount for drivers who purchase winter tires. Proof of the purchase and installation on the vehicle is required, so simply contact the insurance company and find out what is required for the discount.
Review Other Discounts.
Many drivers qualify for discounts they aren't receiving simply because neither the insurance company nor the driver is aware that they qualify. Discounts like the good student discount require documentation to qualify, and it often must be provided again on renewal. The array of discounts available from insurance companies today means most drivers can get a lower rate by ensuring they're getting all the discounts for which they qualify.
Shop Around For Rates.
The biggest savings often comes from shopping around for car insurance quotes. Remember that there is no reason to wait until the current policy renews to shop around for a better rate. The holiday season, when having a little extra cash on hand is even more important, is a great time to see if there is a better rate out there. Shopping online for car insurance quotes is the fast and easy way to fit it into a busy holiday schedule and get a lower car insurance rate fast. Because every car insurance company calculates rates a little differently, nearly every driver can save by shopping around, ever with tickets or accidents.
Drop Unnecessary Coverage.
While it's important not to give up any of the needed coverage on a policy and make sure the protection is adequate to the driver's needs, sometimes there is coverage that can be cut on a policy because it truly isn't needed. Drivers who don't ever rent a car don't need to pay for rental car coverage. Drivers who carry roadside assistance don't need to pay for it again on their insurance policy. Talk to an insurance professional about which coverage may not really be needed to reduce rates.
Lower car insurance rates mean more money on hand to make the holiday season bright. Most drivers will be able to use one or more of these tips to get a better rate and put the extra cash into the holiday budget instead.
About icandrive.ca
icandrive.ca helps Canadian consumers connect with insurance brokers and agents to get the lowest possible insurance rates. Compare insurance rates from over 30 insurance companies through our compare a quote tool. Our business is dedicated to providing the most up to date and useful insurance related information to Canadian drivers. By showing how and where you can save money you can benefit from all the available savings and pay less for your insurance coverage.