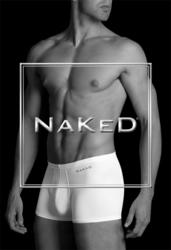 Naked is proud to partner with a like-minded company that is committed to making a difference in the world.
Vancouver, BC (PRWEB) December 03, 2012
Naked Brand Group Inc. (OTCQB:NAKD) is proud to announce that it has been classified as a Roozt certified brand. This means that Naked's premium line of underwear and undershirts are now a part of an exclusive community of trendsetting brands that use their business to make a difference in the world. In order to gain this distinction, Naked's products were thoroughly vetted by Roozt who have certified that the Company is using its products, practices and profits to make an impact on humanity, communities, the environment and on employees.
From day one, Naked has been committed to making a difference. For every Naked garment purchased, a portion from each sale goes to Project World Citizen, a charity committed to building computer labs in rural Ghana. Furthermore, Naked's Microfiber fabric is bluesign® certified, one of the highest environmental standards in the textile industry. This certification verifies worker safety, sustainable production and harmful chemical free products. Naked's other popular fabric, Naked MicroModal®, is both Eco-tex 100 certified and Lenzing certified. Not only are the products eco-friendly, the factories are too. Naked's textile factories are proud partners of Better Cotton Initiatives, are EKO-TEX 100 certified and produce their own 100% green energy.
Joel Primus, President of Naked states, "As a Roozt approved brand Naked has gained access to one of the largest communities of socially responsible shoppers on the web. We have also tapped into a network of key influencers centered on social entrepreneurship. We are pleased to be aligned with a company committed to helping create positive social change. We encourage everyone to logon to http://www.roozt.com where your free membership will feed one American in need in partnership with Feeding America, the nation's largest domestic hunger-relief charity."
Ultimately, Roozt is a marketplace for social good. It gives socially conscious brands an ecommerce platform to grow their business, connects them to social media and gives consumers incentives to contribute to a better world with each purchase. They have created an online platform that incubates and accelerates the growth of the coolest socially conscious brands out there. Online shoppers can browse by cause, impact region or product category and read about each brand's unique story.
About Naked Brand Group, Inc.
Naked® is one of the world's most luxurious and environmentally conscious underwear brands. Each one of their smooth and light-weight garments seamlessly forms to your body making you feel like you're wearing nothing at all. Naked® underwear and undershirts are sold in over 157 locations across North America including Nordstrom, Holt Renfrew, Boys'co, Kitson, Akira and Freshpair.com. Naked® has been featured on Entertainment Tonight (ET) Canada and on The Dragons' Den.
Forward-Looking Statements
This press release contains "forward-looking statements" that involve risks, uncertainties and assumptions. In many cases, you can identify forward-looking statements by terms such as "may," "will," "should," "expects," "plans," "anticipates," "outlook," "believes," "intends," "estimates," "predicts," "potential" or the negative of these terms or other comparable terminology. These forward-looking statements are based on management's current expectations but they involve a number of risks and uncertainties. Actual results and the timing of events could differ materially from those anticipated in the forward-looking statements as a result of risks and uncertainties, which include, without limitation: an economic downturn or economic uncertainty in the Company's key markets; the Company's inability to effectively manage the growth and the increased complexity of its business as a result of it distribution agreements; the Company's highly competitive market and increasing competition; the Company's inability to deliver its products to the market and to meet customer expectations, or expand its product placement to additional Nordstrom stores due to problems with its distribution system; the Company's failure to maintain the value and reputation of its brand; and other risk factors detailed in the Company's public filings. You are urged to consider these factors carefully in evaluating the forward-looking statements contained herein and are cautioned not to place undue reliance on such forward-looking statements, which are qualified in their entirety by these cautionary statements. The forward-looking statements made herein speak only as of the date of this press release and, except as required by applicable laws, the Company undertakes no obligation to publicly update such forward-looking statements to reflect subsequent events or circumstances.