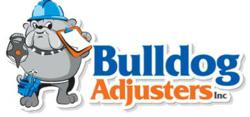 "My insurance company paid me $800 for my claim. Bulldog stepped in and settled it for an additional $10,000." -Kari Garcia
Hollywood, Florida (PRWEB) December 03, 2012
Bulldog Adjusters Inc. now offers inspections, so insured home and commercial property owners can be sure they are being treated right. The goal is to give policyholders the answers they need as soon as possible.
Insurance companies are notorious for underestimating losses, and when it comes to the bottom-line having a professional on policyholder's side makes all the difference. Bulldog Adjusters wants homeowners to know where they stand after suffering losses due to fire, roof leak claims and plumbing related problems.
Public adjusters advocate on behalf of policyholders, and our professionals are independent of the insurance companies. The claims process can be complex. Insured home and commercial property owners face agents, and their attorneys, whose interests are to payout as little as possible. In Florida, only licensed public insurance adjusters can represent policyholders in the claims process.
Our Bulldog team is licensed and bonded. Experienced in every phase of property insurance, in-house experts go over every detail of the claim. After the free inspection, the evaluation allows policyholders to decide how to proceed. To move forward the insurance company is notified, an inventory of the losses is completed, recovery services are accounted for, and the team negotiates directly with insurance companies and their attorneys.
"My insurance company inspected the damage at my home and paid me $800," says Kari Garcia, Florida homeowner. "Not satisfied with the payment, I called Bulldog Adjusters and they were able to settle my claim for another $10,000. I should have called them before I called my insurance company."
There are no up-front costs. The fee is based on a percentage and is paid only after the homeowner receives the settlement. From beginning to the end, our Bulldog team works for the policyholder. At http://www.BulldogAdjusters.com, the claims process is easy to start, or the company can be contacted directly at 786-565-8717.