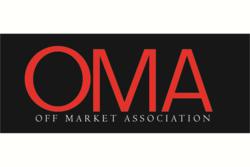 … the market is also seeing growth in the availability of mezzanine debt, which until recently had been nearly impossible to find.
San Francisco, CA (PRWEB) December 06, 2012
The incredibly strong investor demand for yield in the current low interest environment has led to a lending and refinancing boom in commercial mortgages recently. Conditions for borrowers are now better than they've been since before the Great Recession began in 2008, say the Off Market Association analysts.
In the years following the financial crisis, demand for commercial mortgage backed securities (CMBS) was left for dead, however 2012 will see some $46 billion in new issues and the possibility for over $60 billion in 2013.
In addition to the expanding availability of CMBS debt, the market is also seeing growth in the availability of mezzanine debt, which until recently had been nearly impossible to find. There is no tracking of mezzanine debt, however it is becoming more prevalent as a component of many recent high profile deals.
However, many owners of real estate have had difficulties refinancing property that was financed prior to 2007, and even today, real estate investors are not always able to secure bank financing thanks to bank constraints, new regulations, bad debt on the books and other concerns. Certainly more non-bank lenders are filling the market to try to meet some of this demand. Sunovis Financial, an affiliate of Off Market Association, handles "nearly bankable" deals, financing through small to mid-size life insurance companies and others through its nationwide network of lenders.
Increasing financing availability has not only benefited investors, it has also given a much needed capital infusion to the property owners. They have begun to increase debt levels or refinance existing debt at lower rates and with more favorable terms. Recent CMBS issues have seen rates as low as 0.83 points above interest rate swaps, down from 1.6 points at the start of 2012 and the lowest rates have been since 2007.
While refinancing was a serious concern in the CRE markets in the beginning of 2012, looser credit standards have removed the fear of defaults and foreclosures in the $41 billion of CMBS set to mature this year and the additional $30 billion set to mature in 2013.
The slow return and increase in commercial real estate values recently will help refinancing and new financing problems. This increased property value has allowed some owners to increase their mortgages while still maintaining an acceptable loan to value (LTV) ratio, between the value of the property and the amount of debt being carried.
About The Off Market Association
The world is changing and has changed. Old ways of doing business don't always apply. The Off Market Association (OMA) brings a new, exciting and visionary way to do business to all our members.
OMA uses a cutting edge technology and platforms of Genesis Capital and Sunovis Financial to helps its members with deal-making, education and networking.