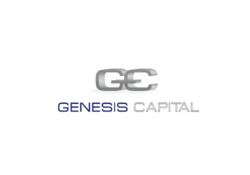 Even though delinquency rates are dropping, banks are still hesitant to lend.
San Francisco, CA (PRWEB) December 12, 2012
As banks continue to clear their books of the bad loans accumulated prior to the financial meltdown in 2007, commercial delinquency rates on Chicago area real estate have dropped to levels not seen since the third quarter of 2009. According to Trepp LLC, a New York based CMBS research firm, the third quarter delinquency rate in the Chicago area was 6.0 percent versus a reading of 6.6 percent in the third quarter of 2011. The last time the rate was this low was in the third quarter of 2009, when it registered 5.9 percent.
"The process of cleaning up problem loans (will) continue, and it's probably going to continue to coincide with some improvements in the market," said Matthew Anderson, managing director of the Trepp office in Oakland, Calif. "Possibly a year from now we'll look at the market and think it was better than we were thinking."
As banks continue selling off bad debts, delinquencies continue to drop. Chicago area delinquencies peaked at 7.7 percent in the first quarter of 2011 and have been falling for five out of the past six quarters. Nationally, the commercial delinquency rate is just 3.9 percent in the third quarter versus 4.9 percent in the third quarter a year ago.
Even though delinquency rates are dropping, banks are still hesitant to lend. According to Trepp, commercial property loan balances continue dropping and were $45.9 billion in the third quarter. That is in comparison with the peak of $79.5 billion reached in 2008.
Though banks are reluctant to lend, those firms that bundle loans into commercial mortgage backed securities (CMBS) are coming back into the market. Some CMBS analysts predict that the CMBS market will begin to grow in 2013, further lowering the commercial loan default rate going forward.
The Trepp report covers only income producing properties. Loans that were made to land owners and developers are not included in their data. According to Trepp, these loans are now at a 17.8 percent delinquency rate, down from 22.1 percent in the third quarter of 2011.
Trepp compiles its data from bank regulatory filings and does not include CMBS loans. The delinquency rates are calculated by dividing the total value of delinquent loans by the value of all outstanding commercial mortgages on banks' books.
About Genesis Capital
Genesis is a dynamic nationwide network of seasoned commercial real estate and financial professionals that believe in the potential of today's market. Our members source assets directly from Banks, Servicers, Lenders and Private Clients. The members of Genesis have participated in commercial real estate transactions totaling nearly $7 billion. Genesis is an affiliate of Off Market Association.