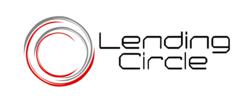 Rising home prices mean homeowners feel more wealthy and they have more equity to borrow against. This should spur consumer spending.
San Francisco, CA (PRWEB) December 06, 2012
New research from the economic research arm of Moody's is projecting total lending under home equity lines of credit (HELOCs) will rise by 30 percent in 2012 to a total of $79.6 billion. This is the highest level since the beginning of the financial crisis in 2008, and Moody's further projects an additional 31 percent increase in 2013 to $104 billion. This is a reversal of the downtrend in HELOC borrowing that began in 2006. "If house prices continue to rise, home-equity lending will keep rising," says Mustafa Akcay, a Moody's economist. "Lenders have been worried about the ability of consumers to pay back their loans, and as the economy improves, that concern is easing."
Home prices have already risen by 3.6 percent in 2012, according to the S&P/Case-Shiller Home Price Index. This is the sixth straight month of home price appreciation and puts home prices on par with levels from mid 2003. Rising home prices mean homeowners feel more wealthy and they have more equity to borrow against. This should spur consumer spending, though it is not likely that they will spend as much as they did in 2005 and 2006. Home equity in the U.S. rose to $7.3 trillion in the second quarter of 2012, which are the highest levels since 2007.
HELOC lending is making a revival as major banks are still coming to terms with the billions of dollars in bad loans made during the housing boom. In just the third quarter of 2012, banks have charged off some $4.5 billion in equity loans.
According to a paper written in 2007 by former Federal Reserve Chairman Alan Greenspan and Fed economist James Kennedy, consumers used an average of $113 billion a year in home equity loans for consumer spending between 2000 and mid 2006. In many cases, banks during this time were approving HELOC's for amounts that exceeded the value of the borrowers home. One popular HELOC during this time was the 125 loan, in which lines of credit were given that equaled up to 125 percent of the home's value.
"Home-equity lenders and borrowers this time will be more discerning", says Anika Khan, an economist at Wells Fargo Securities. "The memory of the housing boom and the correction will make folks a lot more conservative," Khan says. "That means only getting the amount of loan they absolutely need and spending it in a more sensible way."
The Lending Circle wants to point out that with the 2013 projection of $104 billion in HELOC lending (just 8 percent below the average during the lending bubble), consumer spending should take a dramatic upturn in 2013.
About The Lending Circle
The Lending Circle, a division of Sunovis Financial, works to address the great pent-up need for financing nationwide, and will help borrowers with their needs whatever they may be. Their broad network of lenders is positioned to provide capital where it can do the most good.