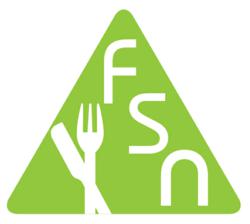 Food poisoning affects approximately 5.4 million people in Australia each year.
Palm Beach, QLD (PRWEB) December 03, 2012
Officials with Food Safety Now (FoodSafetyNow.com.au) announced today that the company is collaborating with Food Safety Week 2012 in an effort to decrease the risk of cross contamination throughout the world.
"We have a variety of information on how not to spread bacteria throughout your kitchen and also people can download free posters at cftqld.com.au/food-safety-posters," said Joanne Ballantyne, owner and director of Food Safety Now, which offers and specializes in providing nationally recognized courses for the hospitality, food processing and health and community services sectors.
Ballantyne explained that Food Safety Week this year is promoting the hazards of cross contamination, which is why it will provide information concerning cross contamination during Food Safety Week.
Food poisoning, according to Ballantyne, affects approximately 5.4 million people in Australia each year.
Ballantyne went on to provide tips on reducing the risk of food poisoning through cross contamination.
"When bringing home your shopping, ensure raw meat, poultry, and seafood are kept apart from other foods in plastic bags," Ballantyne noted, before adding, "Ensure that raw meat, seafood and poultry are in sealed plastic bags or containers when refrigerated and also remember that raw juices often contain harmful bacteria such as campylobacter or salmonella."
Ballantyne, whose company is known as an innovative leader in online training, pointed out that all kitchen surfaces must be cleaned often and individuals' hands must be washed and dried for hygienic purposes.
"Harmful campylobacter or salmonella bacteria can spread throughout the kitchen and get onto cutting boards, utensils, and kitchen tops," Ballantyne said. "When cleaning cloths use hot, soapy water and use paper towels to clean kitchen surfaces or spills."
Ballantyne added that washing cloths often in the hot cycle is the best way to avoid cross contamination when it comes to cloths used in the kitchen.
When it comes to fresh fruit and vegetables, Ballantyne warned, "Don't forget to remove grime or dirt."
For more information, please visit: http://www.foodsafetynow.com.au/blog
About Food Safety Now
Food Safety Now provides high-quality online and correspondence food handling training for workers in the Retail & Hospitality (SIT codes), Health & Community Services (HLT codes) and Food Processing (FDF codes) industry. Our courses satisfy the requirements set by the NSW Food Authority, Queensland Food Act 2006, Queensland Food Regulation 2006, Victorian Food Act 1984, and Food Standards Australia & New Zealand.
In-house group training is an option for organizations that require a number of employees at a time to take a food handling course. Group training is available for both Level 1 (food handling certificate) and Level 2 (food safety supervisor) – combined FSS course is a one day course at venue.
Training for your food handling certificate or as a food safety supervisor consists of a set of assessment tasks, which include industry-based case studies and short answer questions. Our online courses are 100% online. Search for Food Safety Now on Google: http://goo.gl/fM8dM
Contact Details:
Food Safety Now
PO Box 21
Palm Beach QLD 4221
Phone: 1300 775 155
Fax: 07 5677 0622
###