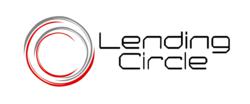 While consumer confidence is rising, bank lending is still constrained, which has not helped small business as much as it could, says Terry Robinson, President of The Lending Circle.
San Francisco, CA (PRWEB) December 07, 2012
The Federal Reserve released its Beige Book Survey, which provides anecdotal economic information for all 12 of the Fed's regional banking districts. This Beige Book covered the period of October 14 through November 14, 2012 and showed improving growth in 9 of the 12 banking districts.
Weak growth in the remaining three districts – Boston, Philadelphia, and New York – is attributed to the effects of Hurricane Sandy, which created widespread economic disruption in the Northeast U.S. during late October. Economic growth was led by steady home sales and an increase in consumer spending.
Despite continued uncertainty surrounding the "fiscal cliff", the survey found that growth was still better than anticipated. The fiscal cliff is a series of tax increases and spending cuts that will take effect January 1, 2013 if government policymakers can't come to a budget compromise before then. Manufacturing was a prominent weakness in the Fed report, slowing in 7 of the 12 regions and remaining flat in an additional two.
The Lending Circle has observed uncertainty among its clients and businesses regarding the fiscal cliff negotiations. Businesses are uncertain about many future issues, such as taxes and regulations, and how this may impact the bottom line. Hiring has been slower or "on hold" for many until there is more clarity. However, consumer spending and home values are up. In fact, consumer confidence is rising.
Lower energy prices, and increasing home values have combined to increase consumer confidence to the highest levels in 4 1/2 years. Terry Robinson, President of The Lending Circle, says that these factors are good signs of an improving economy. However, bank lending is still constrained which has not helped small business as much as it could. Increased consumer confidence is having a positive impact on holiday spending, thought, with a record number of shoppers coming out over the 4 day Thanksgiving weekend.
Even though consumers appear to be confident, the threat of the fiscal cliff could dampen their optimism as the December 31st deadline approaches. Economists feel that without a resolution to the fiscal cliff issue, growth could remain below the annual 2 percent rate in the fourth quarter of 2012.
The Beige Book showed just modest increases in both wage growth and price increases, keeping a lid on inflationary concerns. Exceptions to this were in highly specialized fields where there is a shortage of qualified workers.
About The Lending Circle
The Lending Circle, a division of Sunovis Financial, works to address the great pent-up need for financing nationwide, and will help borrowers with their needs whatever they may be. Their broad network of lenders is positioned to provide capital where it can do the most good.