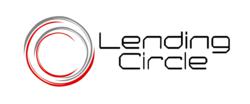 … more studies being released in the fourth quarter are indicating that lending and borrowing, business conditions, and employment are all improving.
San Francisco, CA (PRWEB) December 10, 2012
The results of the latest Federal Reserve Senior Loan Officer Opinion Survey on Bank Lending Practices points to what amounts to a stagnant lending climate across much of America. The figures from October show that demand for Commercial & Industrial (C&I) loans has remained unchanged now for three consecutive months.
Stagnant and decreased commercial lending demand often points to pessimism among small business owners, who may feel they will be unable to increase sales and profits. This is in line with the current uncertainty in America which is centered around the pending fiscal cliff scenario. One bright spot in the survey was the finding that lending standards at banks across the nation appear to be softening, which could lead to increased demand in 2013, if the fiscal cliff issue is resolved in a timely fashion by Washington policymakers.
Another bright spot came from some banks reporting an increased demand for commercial real estate loans. As this sector has been struggling since the beginning of the Great Recession, this could point to increased activity and occupancy rates for commercial real estate investors.
Further signs of good news recently have come in the form of the Conference Board's Consumer Confidence Index, which rose to 73.7 in November, the best reading since February 2008. The Commerce Department also reported a year over year increase of 4.9 percent in new durable goods orders. Both reports could boost demand for small business loans, improve employment, and lead to better economic conditions.
While 2012 was characterized by varied reports regarding the health of small business in America, especially when it comes to borrowing and employment, more studies being released in the fourth quarter are indicating that lending and borrowing, business conditions, and employment are all improving.
With the impressive reports of consumer spending over the Thanksgiving holiday shopping weekend, it is possible that many small businesses will be driven to expand their operations. Many small businesses are looking forward to an outstanding retail season, kicked off by the much needed sales that resulted from Small Business Saturday. Economists are hoping that these increased holiday revenues will lead to increased hiring and capital expenditures.
Small businesses who are looking for immediate capital needs can contact The Lending Circle, which has a wide range of small business loan options available. In some cases, funding can be completed in as little as 2 days for loans up to $150,000.
About The Lending Circle
The Lending Circle, a division of Sunovis Financial, works to address the great pent-up need for financing nationwide, and will help borrowers with their needs whatever they may be. Their broad network of lenders is positioned to provide capital where it can do the most good.