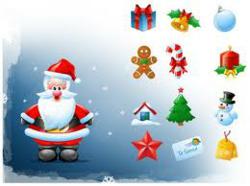 Top Holiday Deals and Best Christmas Gifts 2012
New York, New York (PRWEB) December 05, 2012
This time of the year begins the flurry of shoppers looking for the perfect gifts for their friends, family, and significant others. Selecting custom, personal gifts really lets your loved ones know how much you mean to them.
Christmasgiftsfor.info has specialized in custom gifts over 20 years, carrying a wide selection of traditional and more modern engraved and personalized gifts. Keepsakes that are engraved or personalized with the individual's name and date serve as a memorable gift.
This year, Christmasgiftsfor.info has released the top 12 most popular gift ideas for 2012 to help its customers find all your gifting needs, stress free.
Personalized, traditional gifts tend to be very popular around this time of the year," explained Steve Deters, President at Christmasgiftsfor.info "Families want to give their loved ones something unique and special
Christmas is a time for fun, family, and food. Personalized presents from Christmasgiftsfor.info commemorate the day with a custom gifts that everyone in the family can appreciate. The list of top personalized Christmas gifts for 2012 are a mixture of classic gifts, tech-savvy accessories, and other must have items. Custom iPhone cases, personalized bar-ware, and engraved pocket tools are some of the top gifts on the 2012 list.
"These gifts are so popular because they are classy, unique, and will last a long time. They can be used throughout the year, and when your loved ones do use them, they'll definitely remember where they got them," continued Deters.
Since all the gifts can be monogrammed or engraved for free, these types of gifts add an extra special touch to your Christmas.
To view the entire list of popular gifts, visit Christmas gifts For's Top 12 Christmas Gift Ideas by Relationship ,by Price, Personality, and More