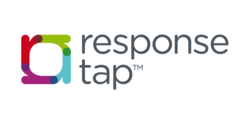 (PRWEB) December 05, 2012
ResponseTap (formerly AdInsight) today announced the opening of its U.S. headquarters in New York, marking the latest stage in the company's international expansion programme.
ResponseTap is the UK's leading provider of call tracking and call analytics services helping companies monitor and maximise their online and offline advertising spend. Customers include TUI Travel, Thomas Cook, RAC and British Gas.
ResponseTap's world-class products and services will now be available to businesses in the US and Canada. This includes R-Tap Insight, the company's flagship product designed to help businesses increase conversions, cut ineffective advertising and justify ad spend.
J. Scott Hamilton, appointed General Manager for North America operations, will head the New York office. Scott has over 15 years' experience in the marketing technology industry, where he founded various businesses involved in the pay-per-call, mobile advertising, ad-exchange and email sectors.
Following a £1.6M ($2.6M) series A investment earlier this year the company has undergone an extensive expansion programme, increasing the number of people in its team by more than 100% and opening a London office.
Ross Fobian, CEO and co-founder of ResponseTap said, "We are very excited to be launching our flagship product, rTap Insight, in the U.S. We have been planning for this expansion for over 2 years with a laser like focus on our mission, which has resulted in us being able to offer the most advanced visitor level call tracking solution across the Atlantic, with the ability to service clients locally and allow them to take advantage of our call tracking technology to help maximize their marketing ROI across all these markets. The global demand for call tracking solutions has continued to grow at a tremendous rate and the US market is no exception."
He added, "We are delighted to have secured a very experienced US team, headed by J. Scott Hamilton. I am confident Scott will lead the business with the same passion as our UK team."
J. Scott Hamilton added: "AdInsight has built an international reputation for delivering maximised online returns for its big brand clients. A recognised industry leader, the company provides clients with award winning visitor level call tracking and analytics services. I am looking forward to driving the company's operations in the U.S. and Canada as we consolidate our position as the market leader in voice-centric marketing technology and further grow our product offering."