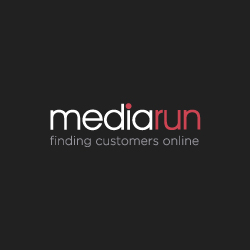 London, UK (PRWEB UK) 13 December 2012
As the abundance of smartphones and tablets that integrate geo-location technology, such as GPS, give rise to the SoLoMo (Social Local Mobile) phenomenon, the opportunity it presents can live up to predicted demand for this kind of service according to experts at search agency Mediarun in its latest blog on The Wall.
SoLoMo represents a natural step up from the proliferation and popularity of retrieving generic gift cards or vouchers via a mobile handset. The fact that there is already a captive audience for sourcing discounts and benefits whilst on the move readily plays into the hands of those wishing to target consumers. These include voucher aggregators and directories, as well as the brand owners who permit local, targeted offers to be made on their behalf via these types of secondary platform.
Although SoLoMo platform providers would benefit from being associated with businesses such as shops, restaurants and bars, they would need to first negotiate individual commissions resulting from any future business generated by these offers, as a way of making immediate revenue. In order to trace this, QR codes allow consumers to access discounts while providing a clear source of reference for how a sale has been generated.
However, there are still specific barriers to take into account for businesses considering the SoLoMo route.
It is important to appreciate that, in its current state, the GPS function rapidly drains mobile phone battery power - unless this is addressed by manufacturers at source, consumers will continue to be inclined to disable it. It should also be noted that any application that requires a location to be recognised and shared requires user consent because of embedded privacy settings.
Finally, the success of any SoLoMo activity must have a solid design foundation. It is therefore vital to certify that there is a balance struck between making certain that websites are fully optimised for mobile use and ensuring optimal navigation and usability by incorporating elements such as responsive design.
Ends
For further media information please contact
Neil Williams or Tim Priestman at tim(dot)priestman(at)smarts(dot)co(dot)uk or on 0121 456 3199
About Mediarun - http://www.mediarunsearch.co.uk
Mediarun helps companies find customers online by focusing on enhancing online visibility, generating leads and improving revenues. Based in central London the company specialises in performance Search Engine Optimisation (SEO), Pay Per Click (PPC) management, Social Media Optimisation (SMO), Mobile marketing, website optimisation and design related services.
With the rise of social media, visibility is no longer just about appearing at the top of a search page. Mediarun consultants can advise on the content and appearance of your website, to encourage users to stay and spend. We can also advise on tools, such as blogging, provide an online PR campaign or reputation management service.
Mediarun is committed to combining technical expertise with an innovative approach to deliver high returns on investment for businesses in UK and Europe. Mediarun understands its clients need to find customers online and ensure that for any marketing spend the company is able to deliver a healthy and quantifiable return.