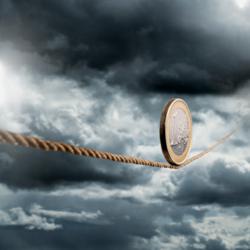 What is happening in Greece and the eurozone is absolutely an economic farce that will likely take years to rectify
New York, NY;Washington, DC;Los Angeles-Long Beach, CA;Chicago, IL;Houston, TX (PRWEB) December 03, 2012
In a recent Investment Contrarians article, editor and financial expert George Leong reports that the Organisation for Economic Co-operation and Development (OECD) just suggested the global economy was on shaky ground again, with weakness in 31 of 34 member countries. (Source: Matt Nesto, "The Five-Year Funk: OECD Slashes Global Growth Estimates," Yahoo! Finance, Breakout, November 27, 2012.) As Leong notes, the report "Global Economy Facing Hesitant and Uneven Recovery" calls for the eurozone to experience another two years of mild recession. According to Leong, any major disruption could devastate the European economies and send the global economy back into another recession.
"What is happening in Greece and the eurozone is absolutely an economic farce that will likely take years to rectify," states Leong. "For Greece, the country will be stuck in its own economic abyss for years, even decades."
Leong reports that Greece finally received approval for its austerity measures and, in the process, will get another $70.0 billion or so in loans. He notes that the money is not earmarked for growing the Greek economy out of its deep recession; rather, it will be used to keep the lenders away as the country tries to get out of its financial crisis.
"The problem for Greece is that the deep budget cuts are occurring at a time of fiscal confusion, massive unemployment, and negative gross domestic product (GDP) growth," says Leong. "The deep cuts will hurt the country more in the short term, but they are needed to help Greece become a contributing member of the eurozone."
Leong adds that Spain, Portugal, Greece, Ireland, and Italy are all in a recession. But what is really worrisome, according to the Investment Contrarians expert, is that the distress with the weak members of the eurozone is negatively impacting France and Germany, the only two strong pillars in the eurozone.
Leong reports that the German government cut its GDP growth estimate to one percent in 2013 from the previous 1.6%. ("Germany slashes its forecast for 2013 GDP growth," BBC News, October 17, 2012, last accessed November 27, 2012.) He notes that France's GDP growth is estimated at 0.8% in 2013, based on government projections. ("French Government lowers GDP growth hopes in 2013," The Voice of Russia, September 10, 2012, last accessed November 27, 2012.)
"The problem is that if a recession holds for another two years, it will not only hurt Europe, but it will also affect the U.S., China, and Asia," states Leong.
To see the full article and to get a real contrarian perspective on investing and the economy, visit Investment Contrarians at http://www.investmentcontrarians.com.
Investment Contrarians is a daily financial e-letter dedicated to helping investors make money by going against the "herd mentality."
The editors of Investment Contrarians believe the stock market and the economy have been propped up since 2009 by artificially low interest rates, never-ending government borrowing, and an unprecedented expansion of our money supply. The "official" unemployment numbers do not reflect people who have given up looking for work and are thus skewed. They believe the "official" inflation numbers are also not reflective of today's reality of rising prices.
After a 25- to 30-year down cycle in interest rates, the Investment Contrarians editors expect rapid inflation caused by huge government debt and money printing will eventually start us on a new cycle of rising interest rates.
Investment Contrarians provides unbiased research. They are independent analysts who love to research and comment on the economy and investing. The e-newsletter's parent company, Lombardi Publishing Corporation, has been in business since 1986. Combined, their economists and analysts have over 100 years of investment experience.
Find out where Investment Contrarians editors see the risks and opportunities for investors in 2012 at http://www.investmentcontrarians.com.
George Leong, B. Comm., one of the lead editorial contributors at Investment Contrarians, has just released, "A Problem 23 Times Bigger Than Greece," a breakthrough video where George details the risk of an economy set to implode that is 23 times bigger than Greece's economy! To see the video, visit http://www.investmentcontrarians.com/press.