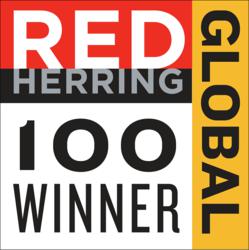 We believe LinguaNext embodies the vision, drive and innovation that define a successful entrepreneurial venture.
SAN JOSE, CA (PRWEB) December 04, 2012
Red Herring announced its Top 100 award in recognition of the leading private companies from North America, Europe, and Asia, celebrating these startups' innovations and technologies across their respective industries. LinguaNext, the leader in delivering enterprise software applications in any language with no changes to the underlying code or data, was selected by Red Herring as a Top 100 company. Previously, LinguaNext was a ranked as a Top 100 Asian company by Red Herring.
Red Herring's Top 100 Global list has become a mark of distinction for identifying promising new companies and entrepreneurs. Red Herring editors were among the first to recognize that companies such as Facebook, Twitter, Google, Yahoo, Skype, Salesforce.com, YouTube, and eBay would change the way we live and work.
Working completely on the client front-end, Linguify™ from LinguaNext translates all enterprise applications to the language of the user's choice in real-time based on manually, pre-created, high-quality translations. The underlying application and its data remain untouched and unmodified -- only the screens, reports and files at the end-user's point of operation are translated. Linguify is widely used with core banking, ERP, CRM, process control, mobile and cloud-based systems to deliver flexible and lower risk multilingual and local language support without disrupting business operations.
"It is a great honor to be recognized by Red Herring for this important award," Atul Tulshibagwale, CEO of LinguaNext. "Our unique approach to delivering any software – from ERP to Cloud to Mobile – in any language, while eliminating risky modifications to the underlying software has once again been identified by a leading market influencer as a powerful and industry changing technology."
"Choosing the companies with the strongest potential was by no means a small feat," said Alex Vieux, publisher and CEO of Red Herring. "After rigorous contemplation and discussion, we narrowed our list down from hundreds of candidates from across the globe to the Top 100 Winners. We believe LinguaNext embodies the vision, drive and innovation that define a successful entrepreneurial venture. LinguaNext should be proud of its accomplishment, as the competition was the strongest it has ever been."
Red Herring's editorial staff evaluated the companies on both quantitative and qualitative criteria, such as financial performance, technology innovation, management quality, strategy, and market penetration. This assessment of potential is complemented by a review of the track record and standing of startups relative to their peers, allowing Red Herring to see past the "buzz" and make the list a valuable instrument of discovery and advocacy for the most promising new business models from around the world.
About LinguaNext
LinguaNext is the market leader in enterprise application language management and has transformed the way global corporations address multi-language and local language support for their information technology systems. With a roster of over 75 large enterprise customers including 25 of the Forbes Global 2000 and a deployed base of over 1,000,000 end users, LinguaNext is fast becoming the de facto standard. LinguaNext's innovative technology-based solutions enable any enterprise, mobile or cloud software system to work in any language, seamlessly and with zero changes to the underlying application code. Learn more at http://www.linguanext.net
Contact:
LinguaNext, Inc.
Christopher Lanfear
chris@linguanext.net
LinguaNext, Linguify, SPeeD Suite, LinguaPack, ReportTrans, Indify, Linguify.Reports, Linguify.Banks and Phrasier are trademarks of LinguaNext or its subsidiaries. Any other company, product or service names mentioned above are the registered or unregistered trademarks of their respective owner.
###