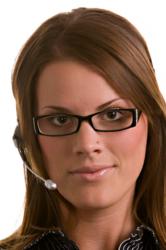 The problem we are fnding is that there are so many accountants in the UK now...
Basingstoke, UK (PRWEB UK) 4 December 2012
Telemarketing for accountants is becoming more popular as business in the UK grows harder. As many businesses are seeking to cut costs and save money, finding cheaper accountants that can preform more efficient services (without resulting to tax evasion schemes) is becoming more of an interest to Britain's big businesses.
A source from the chartered accountant in Manchester commented 'we are able to provide a great service to UK businesses without going down the route of tax evasion or hiding money from HMRC. The problem we are finding is that there are so many accountants in the UK now, the competition is growing, so finding a telemarketing company to help us with lead generation has become necessary. We were looking for an agency that had experience in doing marketing for accountants, and thanks to Marketing Quotes, we were put in touch with 3 telemarketing firms. We have now selected a telemarketing company in Liverpool that is able to help us with cold calling and lead generation, so we are hopeful they can help us generate more clients during 2013.
Anne Richards (who works with Marketing Quotes) added 'over the years we have helped hundreds of accountancy companies to find lead generation support, and we always advise them talking to telemarketing agencies that have experience in doing calling within the accountancy world. There are hundreds upon hundreds of telesales agencies around the UK to choose from, all with different industry experience. It is only logical to select one that knows the accountancy industry. they will stand a much better change of getting better results quicker (more efficient).'
About Marketing Quotes - Marketing Quotes is a free website for UK businesses to get free advice and quotes from local marketing companies that know their industry and sector.