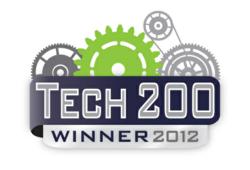 "We are honored to be recognition by the Tech 200 and Inc. 500 lists this year which is a true testament to the hard work of our employees"
Miami. Fla. (PRWEB) December 03, 2012
The Lead411 Tech 200 list is an annual ranking of US privately owned tech companies with at least $1 million in revenue. The ranking is based on growth rate and revenue, and with a 233.741% growth rate, Gotham Cigars ranks #47 out of the 1,000 companies who applied.
The ranking for this year's Tech 200 list is based on the revenue growth from 2009 to 2011 with earnings over $1 million is 2011. "One thing is clear: business is booming for folks in technology fields, and those that continue to innovate will continue to see success year after year," said a spokesperson for Lead411.
After making the Inc. 500 list, ranking #142 and now the Tech 200 list at #47, Gotham Cigars is poised for even more growth in this upcoming year. "We are honored to be recognition by the Tech 200 and Inc. 500 lists this year which is a true testament to the hard work of our employees" said Gotham Cigars CEO Manny Balani. Gotham Cigars is projecting to double its current revenue by the end of 2013.
Gotham Cigars offers customers one of the country's largest and freshest selections of premium cigars, and now Electronic Cigarettes. With five-star ratings given by the most trusted online comparison websites for its huge selection, fast shipping and great customer service, they have become the favorite destination for buying cigars and other tobacco products online in the US. All of their products have been thoroughly inspected by their manufacturers prior to arriving at the facility to ensure the highest quality for their customers. Gotham is a division of a larger nationwide wholesale tobacco company, which is how they are able to maintain a sizable inventory in their facility. To learn more visit http://www.gothamcigars.com