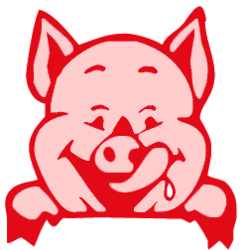 When you place an order for sausage online, we literally make it the following morning, pack it up, and it's on your doorstep within two days."

New York, NY (PRWEB) December 03, 2012
Since 1933, Esposito's Finest Quality Sausage Products (http://www.espositosausage.com) has been making delicious, old-style sausage products at the same location in Hell's Kitchen, Manhattan. Esposito's is the undisputed champion of the sausage world, as proclaimed by a who's who of TV gourmands including Anthony Bourdain, who declared on his show No Reservations: Disappearing Manhattan, "Thank God for Esposito's! One of the last of the really great butcher shops!" Now the unmatchable taste and quality can be experienced anywhere in the US! Thanks to Esposito's online shop, anyone can have fresh sausage delivered in less than 48 hours.
For decades, the only way to experience this amazing product has been to take a number at Esposito's meat counter and wait in line, or to buy it from one of the many NYC supermarket chains like D'Agostino, Morton Williams, Trade Fair and others carrying it throughout the five boroughs. But now, the delicious quality can be experienced outside of NYC by ordering Esposito's sausage online at http://www.espositosausage.com.
Never frozen, Esposito's Finest Quality Sausage is always delivered fresh to maintain its high quality. Esposito's president, David Samuels, explained, "We want everyone to experience our great product wherever they live. We take pride in hand-making our sausage and bracciole daily so we ship it fresh, packaged with cold packs, never frozen. When you place an order for sausage online, we literally make it the following morning, pack it up, and it's on your doorstep within two days."
With foodies now able to get Esposito's fresh mail order sausage, the only problem is what to choose. Esposito's makes 16 different sausage varieties – from classic Italian sausage with all its variations (hot, sweet, with peppers & onions, with mozzarella & broccoli rabe, and more!.), chicken apple sausage, sage sausage, pork bracciole (hand-tied), Irish bangers, German bratwurst, chorizo...the list goes on!
Esposito's Sausage fans can connect with the company online at http://www.facebook.com/EspositoSausage or on Twitter @EspositoSausage or at http://www.espositosausage.com.
ABOUT ESPOSITO'S FINEST QUALITY SAUSAGE PRODUCTS
For nearly 80 years, Esposito's Finest Quality Sausage Products has consistently produced the highest quality sausages. In 1933, Esposito's was founded as a fresh meat and poultry shop in the same Hell's Kitchen-New York City location where it still operates today. Long a staple of the finest restaurants and markets throughout New York City, the Esposito brand is synonymous with high quality sausage. Distribution points ranging from our own backyard of New York City to sunny Miami, FL to quaint Nantucket, MA remind us that quality sausage is not crafted by everyone and great sausage is worth the discovery. Visit us at http://www.espositosausage.com.