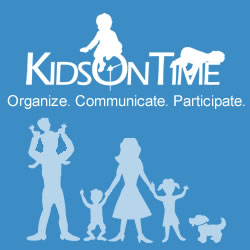 ... will prove to be the single most beneficial software the industry has seen to date.
Portland ME (PRWEB) December 05, 2012
Kids On Time Inc. announced today the launch of Kids On Time Pro: A Professional Client dashboard application for family law attorneys, judges, therapists and other professionals. The professional dashboard is the first of its kind and is expected to revolutionize the way professionals manage their clients. Kids On Time Pro is free for all professionals who are involved with parents, co-parents and blended families. With a simple to use "invite" feature: attorneys and other professionals can ask their clients to join and/or clients can invite them to oversee their account.
"This is one of the most exciting features of the KidsOnTime.com suite of products," says Joe Sleeman, Software Architect and CEO, Kids On Time Inc. Sleeman further describes the Professional Client Dashboard: "The embedded alert algorithm affords the ability for real time notifications on a client by client bases. This feature has been specifically designed to notify you when couples are communicating via the messenger with tension and frustration in their words and phrases evident. Professionals can better manage explosive situations before problems get out of hand. In addition, the professional sets their own parameters for client visibility. For example, you have the ability to rank clients by conflict level, that is to say, clients which are considered 'High Conflict' have additional visibility. The information is easily accessible with a user friendly dashboard. Attorneys will have a superior view of client communications which will improve dispute resolution outcomes making their jobs easier, more effective and less time consuming than conventional methods. Kids On Time Pro is a must have for all attorneys that practice family law and those involved in collaborative divorces."
Kids On Time Pro is equally effective for all judges, therapists and other administrative overseers who are involved with clients who are divorced, going through a divorce or in blended family situations. With free access to client accounts, a quick and easy set-up, improved and less stressful communications, the Kids on Time Professional Dashboard will prove to be the single most beneficial software the industry has seen to date.
Kids On Time connects co-parenting couples through the use of technology to help them communicate better and more effectively for the purpose of raising their children. Parent communications can now be monitored by the professionals who are involved in the success of their relationships. This addition will prove to revolutionize communications and enhance the lives of all who use the application.
Kids On Time is currently available as a web based application. Mobile and tablet applications are in beta and are slated for release later this month. With Kids On Time unparalleled quality application, management believes that the application will soon become the "must have" app for anyone in a co-parenting situation as well as all attorneys, judges, therapists and care-givers.
About Kids On Time, Inc.
Kids On Time, Inc. is a software development company with offices in Portland Maine and Phoenix Arizona. Kids On Time offers a suite of web-based applications for co-parents and blended families. The applications help families in a multitude of ways. At the focal point of their application are the children affected by divorce. Their application assures that the communications between co-parents will be less combative and improved overall. The family, as a unit, will find that they become further organized. Parents, being better informed, will have greater opportunity to increase their participation in the lives of their children. At kids on time, they have created their suite of products to work seamlessly together, to eliminate a lot of the stress when communicating with co-parents, and ultimately, to make life just a little bit easier.
Visit online at http://www.kidsontime.com or http://www.facebook.com/mykidsontime
To contact Kids On Time directly call 1-888-603-5160 or email : media(at)kidsontime(dot)com
###