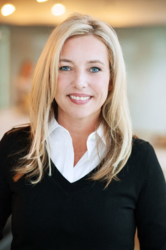 NorseCorp has a flexible, global approach that allows the company to work with any processor to help them stop fraud before it happens.
St. Louis, MO (PRWEB) December 03, 2012
NorseCorp, a provider of Internet security intelligence and payments solutions, today announced the appointment of Angela Grimes as Sales Director for the company's Payments Division. Grimes will lead the sales and distribution efforts for NorseCorp's nGate payment processing gateway, a versatile and full-featured payment gateway with proactive fraud prevention technology that offers merchants one of the strongest and most comprehensive payment processing offerings on the market today.
Grimes will focus on executing NorseCorp's strategy of expanding its resale practice by further developing relationships with payment processor distributors and creating a referral system between POS equipment and gateway sales. Grimes plans to expand upon her existing relationships among ISOs, resellers and software developers in the credit card processing industry to strategically grow NorseCorp's presence in the reseller market.
"I really appreciate NorseCorp's emphasis on the security side of payment gateways," said Grimes. "If you are in the business of payment processing, you must have an appreciation for security because so much fraud occurs. NorseCorp's payment Gateway is unique. No one has been able to provide a full service gateway that has access to every major processor in the US with such a comprehensive set of eCommerce Fraud tools. It's another step, in addition to PCI standards, that works to eliminate fraudulent transactions in the virtual payments world."
Grimes is a veteran of the payment processing industry. Prior to joining NorseCorp, Grimes served for six years as a National Sales Manager at First Data. In this role, she managed a team of 20 sales professionals for the company's TASQ Technology division, which serves as a reseller of technical credit card processing equipment. Working directly with NorseCorp for TASQ, Grimes became interested in the company's innovative, cutting-edge solutions around payment processing.
Grimes said that she looks forward to working for an organization that is changing the game of payment security for everyone in the industry. "NorseCorp developed nGate to integrate and work with other payment systems," said Grimes. "NorseCorp does not make its nGate product exclusive to certain processors. The company always looks at the bigger picture. That's the difference. NorseCorp has a flexible, global approach that allows the company to work with any processor to help them stop fraud before it happens."
About NorseCorp
NorseCorp, headquartered in St. Louis, Missouri, is a provider of Internet security intelligence solutions aimed at making the Internet safe for business. NorseCorp's patent-pending IPViking technology provides real-time intelligence about the risk level of IP addresses attempting to engage in eCommerce, new account opening, or interactions with a website or Web application. The IPViking API runs via NorseCorp's private cloud network, communicates with any programming language or platform, and easily integrates into existing IT environments. For more information about NorseCorp and IPViking, please visit http://www.norse-corp.com.
###