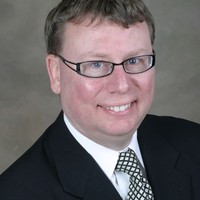 Chicago, IL (PRWEB) December 04, 2012
The complexity and increasing diversity of work in the coming decades will continue to grow, a change management journey is mandatory. In order to keep up, managers and their teams will need to build an effect plan that includes people, process and technology. Technology in particular will be the New Normal of learning as teams collaborate across businesses and the global. New and better learning processes are necessary to enable this inevitable future.
Global Change Agent Lawrence I. Lerner and other workplace experts will discuss the future of the workplace learning. Armed with this knowledge today will help your organization remain relevant in an increasingly global and change world market. The teleseminar is being broadcast live on December 5 at 10 am PT/1 pm ET for a provocative discussion, sign up details may be found at Future Shaping.
Mr. Lerner's work has been published in The Christian Science Monitor, Computerworld, TabTimes, the Pre-Paid Press, HP and he is an expert recognized by Gartner, SNL Kagan, Blueshift and other industry analysts. Mr. Lerner's book 'Facebook for Your Business' (Mithra Publishing) was published this summer.
The World Future Society is a professional association focused on how social and technological developments are shaping the future. It endeavors to help individuals, organizations, and communities see, understand, and respond appropriately and effectively to change. Founded in 1966 as a nonprofit educational and scientific organization in Washington, D.C., the Society has members in more than eighty countries around the world.
Learn more about Lawrence I. Lerner at Revolutionary Innovator and follow him on Twitter at @RevInnovator