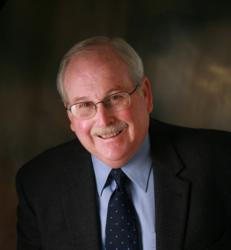 Charleston, SC (PRWEB) December 05, 2012
Today, Chris Ruisi, a nationally recognized executive leadership expert, professional speaker, author and business coach challenging business leaders to Step Up and Play Big is announcing the launch of his new website – http://www.chrisruisi.com.
This newly-introduced site provides a "one-stop" shop for visitors to learn the different ways they can work with Chris to Step Up and Play Big. Throughout the site, people will be given information on the different tools Chris offers to help them create and prioritize their strategies, as well as execute a targeted solution-based plan for both themselves and their company.
"I wanted to create a place that would not only offer my valued audience easy access to my message and advice, but also the tools and strategies needed to improve individual, team and company performance," said Chris Ruisi.
ChrisRuisi.com offers information on:

Comprehensive Information on How Chris's Speaking Experience Can Improve Leadership, Employee Engagement and Strategies to Step Up and Play Big – advice on how best to advance companies' strategies through his extensive leadership and speaking experience, including testimonials from audience members and event planners who have witnessed him in action.
Monday Morning Wake-Up Call with Chris – subscription-based weekly e-mail with leadership tips and Step Up and Play Big strategies to set the week in motion.
Special Reports and Interactive Blog – detailed position papers, webinars and blog posts outlining strategies on timely and topical issues facing business leaders today.
Coaching Programs – to support individual growth and company performance through one-on-one jump start sessions and mastermind groups.
"Chris Ruisi is the kind of leader who has the unique ability to drive individuals to top performance levels," said Lisa Brinkman, Service Platform Director at NELSON Architecture and Engineering Services. "It is a rare blend of strong leadership combined with an ability to concisely communicate expectations and vision that not only made you want to be on his team, but to excel."
About Chris Ruisi
Chris Ruisi is a nationally recognized executive coach, leadership expert, professional speaker, and author challenging business leaders to Step Up and Play Big. Drawing on his 35+ years as a senior level executive on the corporate front lines, Chris helps his clients to discover how to find and use the full measure of their capabilities. Chris combines his detailed insights and real life experiences to create humorous, inspiring, informative and entertaining speaking programs. His method incorporates his own proven expertise on how organizations and decision-making work in order to help others build solutions to their problems. Through enlightening, positive and interactive sessions, Chris works with his clients to cultivate their vision, set goals, prioritize their strategies and then execute a targeted solutions-based plan. To learn more, visit http://www.chrisruisi.com.
About The Keynote Group
The Keynote Group is a highly successful booking agency utilizing speakers from around the world to empower, inspire and enlighten. The company knows and understands the various results that clients desire when holding an event, as well as that the right speaker will work to achieve maximum results. Because The Keynote Group works so closely with its speakers, they are able to identify particular skill sets matching their unique gifts to each and every event. The Keynote Group's knowledgeable speakers and comprehensive event support services can help events, meeting or conference become a truly unique experience. To learn more, visit http://www.thekeynotegroup.com.