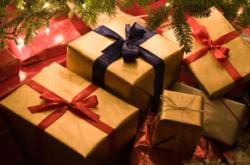 To help underprivileged families and their children for the holidays and show support of the SF Fire Department's Toy Drive, bring in a new, unwrapped toy to the collection bin at SF Custom Chiropractic
San Francisco, CA (PRWEB) December 04, 2012
This December, SF Custom Chiropractic will be sponsoring its first holiday toy drive with the San Francisco Fire Department. SF Custom Chiropractic, located on Battery and Sansome street in the Financial District will be a collection site for dropping off new toys to be distributed by the SF Fire Department. The new toys will help benefit underprivileged families and their children for the holidays. Dr. Adam Jacobs, head treating doctor hopes to spread the gift of health and happiness throughout the holidays for residents in the Bay Area. Participants of the toy drive can receive ½ off initial Chiropractic examination and treatment or a $10 off visit for existing patients.
"The holidays are a wonderful opportunity to spend time with your loved ones. However, with economic hardships, some families are unable to celebrate with their children as they have in the past." says Dr. Jacobs of SF Custom Chiropractic. "I would like to encourage the San Francisco community to leave a lasting impact for these children by donating a toy".
The San Francisco Firefighters Toy program is one of the city's largest and oldest running program dedicated to delivering new toys for children year round. Since 1949, this program has evolved from a few firefighters repairing broken toys and bikes for 15 families to having over 300 firefighters distributing toys to more than 40,000 disadvantaged children year round. In addition to helping families in need, this program serves many organizations such as providing shelters for abused women and children, inter-city schools and pediatric AIDS units.
To show support for the toy program, be sure to bring a new, unwrapped toy and drop it off in the collection bin at the front desk of SF Custom Chiropractic. Business hours are 8:30am-6:30pm on Monday, Wednesday, Friday and 11:30am-6:30pm on Tuesday and Thursday.
Based in the Financial District of San Francisco, SF Custom Chiropractic opened in January 2011. Head treating doctor, Dr. Adam Jacobs received his doctorate from Palmer West College of Chiropractic (known for being the leader of sports chiropractic). Dr. Jacobs is a Certified Chiropractic Sports Practitioner and has his full body master's degree and long nerve entrapment certification in Active Release Technique. Dr. Jacobs takes a holistic, full body approach to help fix the underlying structural problems that may be causing back or neck pain and discomfort. For more information, visit http://www.sfcustomchiro.com/ or follow us on Twitter @SFCustomChiro.