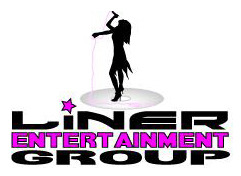 (PRWEB) December 03, 2012
The first package is designed for those who haven't quite pierced the bubble of the industry yet. Most people who fit into this program have big dream but don't know how to achieve them. These clients usually have little or no experience. The basic prognosis from Liner Group Entertainment for Package One includes a free evaluation of vocal and songwriting talent as a starting point. Then, Liner Group Entertainment lays the framework for a career, starting from the ground up. Liner Group Entertainment helps mold your voice through professional coaching, helping you master pitch, breathing, tone and other dynamics to strengthen and perfect your vocal performance.
At the same time, Liner Group Entertainment opens its doors to recording studios for you, helping you network with great producers and musicians. Liner Group Entertainment also helps you select and write songs that fit your voice and message to truly realize your dream.
Those qualified for Package Two are a little more advanced in their musical careers. Though those who fall into this category may already write their original songs and even perform publicly on occasion, they seem to be missing that final boost into making it big. People here seem to have plateaued and just can't seem to push through to the next level.
What Liner Group Entertainment offers these clients is the same free evaluation and vocal coaching offered on the first tier. But having a leg up over newcomers to the scene, these clients are paired up with top producers who come from multi-platinum, Grammy Award-winning backgrounds to truly help them realize their talent. Once the professional package is starting to take shape, Liner Group Entertainment then spearheads a marketing campaign to promote and proliferate the your image and talent to record labels and booking agencies.
Clients of Liner Group Entertainment who qualify for Package Three are already fairly well-established in the musical industry, putting on at least weekly shows, identify wholly as a recording artist and have all the building blocks of good marketing including professional photos, a press kit and comprehensive bios. Liner Group Entertainment offers these clients a marketing-heavy solution to help their popularity explode. Liner Group Entertainment helps pitch your project to management companies and could even potentially manage you itself directly as an artist. This package is the strongest and most likely to guarantee eventual success as an artist.
Liner Entertainment Group can be contacted at:
Phone: (206) 279-8504
Email: info(at)linerentertainmentgroup(dot)com
Web site: http://www.linerentertainmentgroup.com