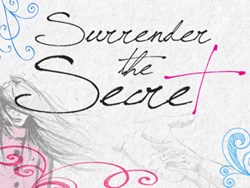 "We have prayed for the Lord to enlarge our territory of healing opportunities for those hurting. KnockTV is an answer to prayer", said Stacy Massey, President of Abortion Recovery InterNational, Inc.
Tampa, FL (PRWEB) December 04, 2012
KnockTV, LLC and Abortion Recovery InterNational, Inc. (ARIN) announced a national partnership agreement to jointly promote and support KnockTV's new groundbreaking Christian reality TV series Surrender the Secret.
KnockTV is partnering with Abortion Recovery InterNational to promote ARIN's Recovery Encore service in connection with Surrender the Secret Recovery Encore is dedicated to assisting those who have completed an abortion recovery process and wish to further their healing in other often-related issues. The service also helps those who have received a level of healing enough to cause them to want to reach out and offer help to others. Recovery Encore offers links to services in the areas of abortion recovery, abstinence, addiction issues, adoption, Christian counseling, family, legal, resource centers, men's and women's services, scholarships and more.
KnockTV's branded Partner Program is developed for organizations who wish to engage in the growing grassroots effort to spread the word about the new groundbreaking Surrender the Secret series. By joining the National Partners Program for SURRENDER THE SECRET, ARIN will stand with KnockTV and pronounce that SSurrender the Secret is a unique approach to let individuals and their families know about the effects of abortion, and that there is healing available for those who have had one.
Surrender the Secret is a 10-episode, Christian reality TV series following five women who tell their stories about having abortions in their past, and take a healing journey together. The women surrender their deepest, darkest secrets, and admit to aborting a past pregnancy. The women form tight bonds and embrace each other as they go on this journey together, sharing their abortion stories, learning about God's love and forgiveness and getting set free from the bondages of their past decisions. Information and a preview of the show can be found at http://www.KnockTV.com/SurrenderTheSecret.
"What an honor and a blessing to partner with KnockTV on this series: Surrender the Secret! ARIN and our Affiliates have dedicated our lives to helping individuals and families heal from the effects of abortion, and to now see the unique approach that this show takes - - what a concept! We are thrilled that Abortion Recovery InterNational has been asked to become a part of KnockTV's National Partner Program. We are confident that Recovery Encore will assist a tremendous amount of people who may choose to take the next step in their own healing journey. And even more encouraging many will choose to reach out to assist others! We have prayed for the Lord to enlarge our territory of healing opportunities for those hurting. KnockTV is an answer to prayer," said Stacy Massey, President of Abortion Recovery InterNational, Inc.
"It is very common for those who experience healing through abortion recovery to want to stand up and have their voice heard, making a difference by helping others in whatever way God calls them to. Recovery Encore is a unique service, offering a collection of resources, organizations and causes that those who wish to get involved can engage through. KnockTV is proud to partner with Abortion Recovery InterNational, and is excited to offer Recovery Encore along-side of Surrender the Secret," said Geoffrey Rogers, President & CEO of KnockTV.
About KnockTV:
KnockTV is established to redefine what Christian television means in America. This is being done through the distribution of an entirely new breed of Christian television programming. KnockTV is breaking the mold in the industry by distributing high quality, mass appeal programming for Christians throughout the country. Programming on KnockTV is distributed to computers, mobile and handheld devices via the Internet, with more information about SURRENDER THE SECRET online at http://www.KnockTV.com/SurrenderTheSecret. KnockTV is targeting alternative distribution technologies and cablecasting soon.
About Abortion Recovery InterNational:
Abortion Recovery InterNational is the first and only Christian affiliate association helping to restore lives and relationships after reproductive loss by abortion. ARIN encourages and extends healing opportunities to those hurting, enlightens society on the effects of reproductive loss on individuals and families, educates others through continued education, conferences and specialized training, and establishes and equips a world-wide association of CARE* Centers/Teams united in mission, cohesive in nature and similar in practice. More information about ARIN can be found at: http://arininc.org.
Contacts:
Geoffrey Rogers
KnockTV
813-308-9172
gmrogers(at)KnockTV(dot)com
Stacy L. Massey
Abortion Recovery InterNational
949.679.9276
stacy(at)arininc(dot)org