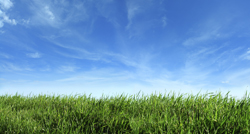 Gainesville, FL (PRWEB) December 05, 2012
Mid-Florida Heating and Air is pleased to have joined the Dr. Energy Saver network of the nation's leading home performance experts committed to helping customers cut energy costs while improving their home's energy efficiency.
To achieve these goals, Mid-Florida Heating and Air uses a whole-house systems approach recognizing that one system in a house interacts with others to determine overall energy effectiveness. As an example, a leaky duct system forces heating and cooling systems to work harder while still wasting energy and increasing utility costs.
As a member of Dr. Energy Saver, Mid-Florida Heating and Air provides a full range of energy-saving improvements and installation services including home energy assessments, insulation, air conditioning and dehumidifying systems, water heaters, and renewable energy resources. Their one-stop shopping company helps customers see the 'whole picture' and get the most for their energy dollar.
Especially noteworthy is their SuperAttic™ Insulation System. As Florida residents know, attic insulation is critical to comfort during the warmer months. Dr. Energy Saver's Super Attic insulation, available from Mid-Florida Heating and Air, can relieve the problem, and save energy and money.
Owner Kevin Lyons and his professional crew have decades of experience in the industry, keeping Florida homes comfortable any time of year. As Dr. Energy Saver members, the staff has been trained and certified in the latest technologies and building science of home energy performance. They offer exclusive patented products and innovative solutions that are being used around the globe.
Dr. Energy Saver's Mid-Florida Heating and Air serves greater Gainesville including Gainesville, Saint Augustine, Orange Park, Lake City, Middleburg, and surrounding communities.