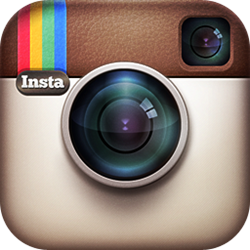 We look forward to sharing more with our customers, to show them things they can't see through our website.
Milwaukie, Ore. (PRWEB) December 04, 2012
Local military uniform superstore, USA Military Medals, has joined the ranks of Instagram, today, here, creating yet another venue to creatively display new merchandise and the inner-workings of the UMM business, while also providing customers the opportunity to build a stronger relationship with the company, by offering a deeper look at the people and products of USAMM.
USAMM owns and operates USA Military Medals along with various other military uniform e-commerce stores.
Instagram is becoming increasingly popular with image-sharing when it comes to UMM news, counting the release of new products or discounts, and because Instagram opened its application programming interface to the public, many Instagram-related services can be found online. The different services cater to the various needs and interests of UMM followers.
An application programming interface (API) is a specification intended to be used as an interface by software components to communicate with each other.
"When you look at how most major brands market themselves, it's around eye-catching images, headlines, and a strong call-to-action," said Paul Newman, USAMM Multimedia Specialist.
"We've joined Instagram to progressively promote those principals and it's awesome to stay in touch with customers through the rising social media," said Newman.
Already interacting with customers through popular social networking sites, such as Facebook and Google+, UMM seeks to share interesting and engaging customer-service and product-related news to further expand customer reach.
"We look forward to sharing more with our customers, to show them things they can't see through our website," said Newman.
Follow UMM's Instagram account today, by adding the handle, usamilitarymedals, to your Instagram feed.
USA Military Medals is an internet-based company formed in 2005, carrying more than 120,000 dress uniform products in stock and specializing in custom military medal and military ribbon rack production made easy with the state-of-the-art rack builder. USA Military Medals also operates a brick and mortar store servicing local military personnel and veterans.