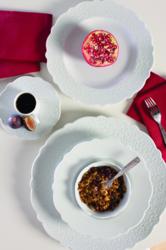 Didriks is surely going to be the perfect destination for Alessi in the Boston area.
Cambridge, MA (PRWEB) December 04, 2012
Didriks - http://www.didriks.com - announces the expansion of its collection of dinnerware and home furnishings to include the full line of Alessi products.  
Didriks is designated by Alessi USA as Boston's full-line Alessi Ambassador store. Customers can shop for Alessi products at Didriks in Cambridge, MA or online at http://www.didriks.com.
Alessi is perhaps Italy's best known "Design Factory." Since 1921, Alessi has made innovative industrial design their mission in all they create, with an emphasis on handicraft aided by contemporary industrial technology rather than mass production. Alessi has worked with over 250 designers to create more than 3000 items. The Alessi catalog of products is one of the most rich and complex in the home object industry. Designers who have created objects for Alessi include Ettore Sotsass, Phillipe Starck, Richard Sapper, Stefano Giovannoni, Michael Graves and many more.
Paolo Crevedi, Managing Director Alessi USA said "We at Alessi are proud of being part of such an important initiative. In Jonathan and his team we have found the ideal partners to represent our brand. Didriks is surely going to be the perfect destination for Alessi in the Boston area."
Didriks owner Jonathan Henke said "The range of Alessi products - from non-traditional and fun kitchen tools on up to high end serving pieces - is really unique in the industry, and the quality of their craftsmanship is impeccable. Alessi products make an eye-catching addition to our stores."
About Didriks
Didriks helps customers create inspired home environments with their collection of home furnishings, accents, and outdoor furniture. Didriks provides attentive, personalized service, and free shipping. Didriks offerins teak and stainless steel outdoor furniture by Barlow Tyrie, and also carries Belgian linen from Libeco Home, American-made blankets from Brahms Mount, mats by Chilewich, dinnerware, fine pottery and cookware from Simon Pearce, iittala, Heath Ceramics, Match Pewter, Orrefors, Mauviel, Jars Ceramics, Revol, David Mellor, Schott Zwiesel, Pillivuyt and other fine brands for the home.
For more information, call 617-354-5700, see the showroom at 190 Concord Ave on Observatory Hill in Cambridge, MA (M-F 10-7, Sat 10-6, Sun 11-5). Visit their web site at http://www.didriks.com.
Contact:
Jonathan Henke
617-354-5700
###