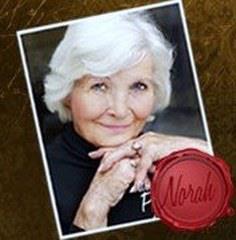 "Very interesting, and very true. I am excited and a bit nervous about my transit period, but I know if I keep an open mind, and trust I can pull through it well. I love change, and am thinking of taking some courses...
K. - Scorpio
Phoenix, AZ (PRWEB) December 18, 2012
For many 2013 will bring news of new promotion, lottery winnings, and more good news. Premium Astrology now makes getting quality astrology reports affordable for everyone.
Using Norah's vast knowledge - Norah Guide - will reveal what 2013 transits report for each subscriber based on their birthdate, place and time of birth. Take advantage of the Blog feature to talk to Norah and share experiences with other Norah Guide subscribers.
Learn Ancient Arts of Astrology, the Zodiac Influence, and receive in-depth reports - no purchase required, Transit Guide, and other gifts Norah offers for those who need it most. Norah knows we are living in hard times, and getting high quality astrology reports can be difficult to find.
Norah is offers customized astrology reports, which detail your Transits. Transits are the high/low events we experience every day in our lives.
Testimonials:
"Wow! This has really opened my eyes, and made me really think deeper about who I am and who I want to be. Thank you so much, I am so grateful for this guidance and insight and cant wait to change my ways. In fact I've already changed and I'm feeling in tune with what I'm thinking and find myself more aware of what's going on around me and how this all effects my self worth and more importantly my destiny. My transit guide is extremely accurate! And I've enjoyed reading it over and over! I have always believed that there are better times ahead for me, and my soul mate is getting closer to meeting me! I'm feeling excited about my future and a scared too! Because i have to make some changes which are going to be very hard, but it will happen! I know deep down and have always known that I need to change. I have learnt from my reading the reason my relationships don't work is because I don't let people get close enough to me because of a difficult marriage which damaged me emotionally " Q. – Capricorn
"These readings, have opened my eyes to my short-comings, and given me hope for the future. At the same time, they have left a few questions. When will money come my way? Will I always be just below, or at the poverty line? When will I find my true love? I will be following the suggestions in here, and start a journal. I cannot see how I can enter any kind of working partnership, or anything similar, as arthritis has disabled me. In a way, I'm anxious for the challenges, as I've always been one to welcome challenges! Setting my ego aside is something I have had to get used to, as having the doctors force me to stop working, has put a stopper on the dreams that I had. I feel that the reading has increased my determination to do the right thing, if nothing else. I will gladly take the back seat, if it will improve my situation, or that of somebody else!" R. – Leo
Read more testimonials and become one when you try any of Norah's detailed astrology reports.
Get astrological guidance, detailed reports on current and forecasted transits with the Transit Guide. Join the many who use Norah's Transit Guide, make 2013 a better year.
ABOUT PREMIUM ASTROLOGY
World-renowned Astrologist Norah uses her vast knowledge of astrology with incredible accuracy to offer spiritual guidance on life's hardest questions. For more information about Norah and her unique "clairvoyance" visit: https://premiumastrology.com/