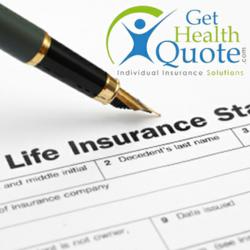 Thanks for all your help with getting me insured so quickly and efficiently.
Scott R
North Miami Beach, FL (PRWEB) December 06, 2012
Is Obamacare going to make it easier to use medical facilities for Americans, will there be an alternative to cobra coverage, and how will families be choosing health care coverage in the coming years as the Affordable Care Act takes effect? Gethealthquote.com is on target to make managing insurance policies for Floridians an easy, online affair that is comprehensible to ordinary people unused to technical language.
The first step is to simply enter a zip code along with the basic style plan of interest, whether individual health insurance in Florida, life insurance, cancer insurance, or critical illness insurance. Following that, the user enters the family members to put on the plan, their ages, and presses 'next'. The website then processes the information and provides a list of providers and their corresponding plans. The whole process is made easier by gethealthquote.com due to its ability to provide free insurance quotes from all providers and select only those applicable to a particular user's needs. They offer one form that fits every situation and applies to all carriers, thus eliminating the need to do multiple searches and fill out dozens of forms to get free insurance quotes.
The Affordable Care Act is making insurance affordable and easier to understand for the entire American population. There is a new requirement with this health care reform that all insurance policies contain easy to understand language geared towards average people unversed in technical speech. Another requirement will be a glossary of terms in an insurance policy, thus enabling easy decoding of some of the more difficult language involved.
An alternative to cobra coverage will be available, as well. Cobra is a rather pricey policy extender for those recently out of work. Cobra extends, for a cost, the job-related policy of an individual for up to 18 months after termination. An alternative to this method of continuous coverage is to buy short-term health insurance during the phases between jobs. Benefits to short term plans include a quick application process, coverage until finding work and gaining coverage from the new employer, and a lower price than Cobra offers. On the downside, short-term coverage will have certain coverage limits, and the plan will not last indefinitely; these plans last either for a prescribed amount of time, or until eligibility to qualify has run out.
Health insurance for college students is at the forefront of the health care reform movement. Parents of college students have, in the past, been inclined to drop their children from personal plans, opting instead for student health insurance. This insurance is often a better buy than traditional insurance, and gethealthquote.com can help parents to find the right plan for the children. Often, plans on school campuses are deeply discounted when care is done directly on campus, thus eliminating the need for more comprehensive plans that cost more. With every plan being explained more clearly, the price of plans being monitored, and restrictions placed on limiting coverage to clients, there are more options to more people than ever before.