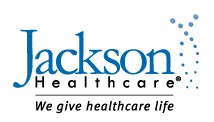 Atlanta, Georgia (PRWEB) December 04, 2012
America's physicians say that traditional tort reform efforts, including caps on pain and suffering, fail to curb one of the biggest drivers of healthcare costs –the practice of defensive medicine, according to a nationwide physicians survey released today.
Seventy-five percent of the nation's doctors say they practice "defensive medicine" to keep from being sued, according to the survey released by Jackson Healthcare, the nation's third largest healthcare staffing firm.
A recent Gallup poll found that one in four healthcare dollars is spent on "defensive medicine" or when physicians order more tests and procedures such as MRIs, blood work and x-rays than are medically necessary to protect themselves from lawsuits.
However, the new Jackson survey of doctors found the most common civil justice reform effort – caps on pain and suffering – does little to change physicians' behavior concerning defensive medicine. Seventy-seven percent of doctors said they would not change or would increase the practice of medicine despite the cap on damages related to pain and suffering.
Seventy-seven percent of doctors in Texas, a state that enacted high-profile statute to limit damages for pain and suffering, also responded they would not change or would increase their practice of defensive medicine.
In Massachusetts, where the Legislature recently enacted a "Disclosure, Apologize and Offer" law, 90 percent of physicians surveyed said they would increase or leave unchanged their practice of defensive medicine. Oregon is considering a similar measure. Ninety percent of Oregon physicians surveyed also said that proposal would increase or leave unchanged their practice of defensive medicine.
The survey also found that among the ideas to reform or replace the medical malpractice system, a no-fault, administrative patients' compensation system would be the proposal most likely to curb the practice of defensive medicine.
"While some tort-reform measures appear to reduce malpractice premiums, physicians believe traditional tort reform still makes it possible for them to get sued," said Richard L. Jackson, chairman and CEO of Jackson Healthcare. "There is nothing a doctor hates more than putting his family and livelihood on the line in a court room. That's why they overwhelmingly like a no-fault, administrative system that keeps them out of court yet protects patients at the same time."
The Jackson survey is the first survey that covers the landscape of civil justice reforms and asks doctors how each would impact their practice of defensive medicine. Estimates are that defensive medicine costs about $650 billion annually or about $2,000 per person in unnecessary healthcare costs.
To learn more about this survey and access the questionnaire, visit http://www.jacksonhealthcare.com/media-room/surveys/physicians-on-tort-reform.aspx.
SURVEY METHODOLOGY
This survey was conducted online from August 31, 2012 to October 31, 2012. Invitations for the survey were emailed to physicians who have been placed by Jackson Healthcare staffing companies and those who have not. Respondents were self-selected with 1,548 respondents completing the survey. The error range for this survey at the 95 percent confidence level is +/- 2.5 percent.
ABOUT JACKSON HEALTHCARE
Jackson Healthcare is the third largest healthcare staffing company in the U.S. and serves more than four million patients in over 1,300 healthcare facilities. The company also provides technology solutions that enable total hospital efficiency. Jackson has earned national media coverage by providing innovative solutions to healthcare problems, in addition to championing local, national and international charitable work. Atlanta Business Chronicle has recognized the company as one of the Best Places to Work for six consecutive years. Visit http://www.JacksonHealthcare.com to learn more.