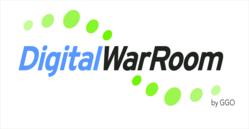 "Digital WarRoom software allows us to offer an aggressively priced flat-fee e-discovery service to support small cases, yet the technology scales to support very high data volumes."
Seattle Washington (PRWEB) December 03, 2012
Digital WarRoom announced today that Foxhound Information Management LLC has joined the Digital WarRoom network of service providers. Foxhound, a Virginia-based e-discovery and IT services company, provides ESI collections, processing, document review hosting, and e-discovery consulting services to leading law firms, government organizations and corporations.
According to the Cowen Group AmLaw Market Snapshot for Q2 2012, 62% of law firms and 55% of corporations anticipate outsourcing a significant amount of e-discovery to third party service providers in the coming year. Challenges cited include increasing volumes of electronically stored data, growing use of mobile devices and social media, and pressure to control costs. Foxhound was founded to address these challenges.
"In over 15 years as a trial attorney, I became convinced that the processes of gathering and preparing evidence for negotiation or trial would inevitably become more integrated, easier to do, and affordable for the typical case," said Jon Pels, attorney and founder of Foxhound. "The Foxhound team put significant effort into identifying a software solution that embraces ease of use and the 'mainstreaming' of e-discovery and Digital WarRoom exceeded our expectations. The efficiency of the software allows us to offer an aggressively priced flat-fee e-discovery service to support small cases, yet the technology scales to support very high data volumes. Our clients can call us in the morning with a new case, and be reviewing documents in the afternoon, knowing that the project will complete on time and within budget."
"E-Discovery is a two-sided problem", said Kyle Albert, co-founder of Foxhound. "There are issues of case law, legal strategy, compliance -- things our customers know well. There are also issues related to data ingestion and management, accuracy of analysis, data-lifecycle planning, backup, accessibility, and a host of potential problems that could trip up the best legal team. We're bringing an experienced IT team and strong software tools to our customers, so they can focus on winning their case."
"We are extremely pleased to welcome Foxhound as e-discovery service providers on the Digital WarRoom e-discovery platform," said Barry O'Melia, product operations director for Digital WarRoom. "Legions of law firms and corporate legal teams, regardless of their level of experience with e-discovery, have a need for professional guidance from experts with both the legal and technical understanding of the risks and requirements, and Foxhound meets that need perfectly."
Foxhound Information Management operates from headquarters at 675 North Washington Street in Alexandria. E-Discovery and IT experts provide turnkey e-discovery services, including:

Local and accessible Electronically Stored Information (ESI) acquisition and forensic services
Processing of custodian data, email, and web/social media content
Powerful complex search capabilities, analytics and case assessment tools
High performance hosting in Washington, DC area providing highly secure hosted data with secure, reliable access 24 hours a day, 7 days a week
In addition to e-discovery, Foxhound acts as a single-source provider of IT support services, including:
Web and mobile application development for communications and information management;
Consulting and project planning for implementing new IT services, or migrating from legacy systems
Integration of data from smart phones, mobile devices, Macs and Windows PCs for seamless communications
Configuring and hosting e-mail, Web presence, Virtual Private Network, knowledge management systems, file servers
More information about Foxhound Information Management LLC can be found at http://www.fxhnd.com , by phone at (703) 982-0250, or by email: info(at)fxhnd(dot)com
About Digital WarRoom
Digital WarRoom is the first e-discovery platform to provide law firms, corporate legal and e-discovery teams with complete ESI processing, document review and production in a single application, eliminating traditional high-cost volume-based processing fees, and streamlining ESI processing, filtering, and review into a single platform. The design of this all-in-one platform eliminates the risk inherent in moving data between disparate systems. The Digital WarRoom platform is unique in its ability to create and save case data in a portable form. A case database created on any Digital WarRoom product can move seamlessly to any other Digital WarRoom product, (desktop, server, or cloud) with all attorney work product preserved. This unmatched flexibility allows organizations to cost effectively handle an entire portfolio of matters in-house, while retaining the option for full-service hosted review on larger, complex and global matters.
Digital WarRoom has been acclaimed by e-discovery experts, law firms, and corporate clients as "impressive, seamless, and easy to use". An LTN product review compared the platform favorably with better-known but far more expensive solutions, saying "DWR seems to have adopted the best two or three features offered by leading e-discovery software makers such as Clearwell and kCura Relativity and packaged them all together in one functional, integrated platform, which can operate on a desktop, or laptop, computer in a distributed computing environment that incorporates other computers, such as a back-end database server.
To learn more about Digital WarRoom visit http://www.digitalwarroom.com.
CONTACT:
Megan Miller, Digital WarRoom
megan(at)digitalwarroom(dot)com