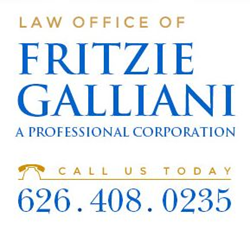 Pasadena, CA (PRWEB) December 03, 2012
Pasadena Magazine is a lifestyle guide which reports on many of the businesses and practices that are set up in the city. The magazine's goal is to create an indispensable guide for the diverse, affluent people who live in the San Gabriel Valley. The columnists and writers at this publication often review restaurants in the area or will locate the best hidden gems in this culturally rich city. They highlight everything from new stores in the area to long-standing establishments that need a little publicity. In addition to reviewing entertainment choices, the magazine often holds a magnifying glass to the doctors, lawyers, and other practicing specialists.
Recently, Pasadena Magazine rolled out a list of the Top Attorneys in the area. The magazine's staff compiled this list in order to show the citizens of Pasadena which lawyers they should choose when confronted with a legal problem. As there are many unreliable, difficult attorneys, they wanted to make sure their subscribers would only choose the best. They also wanted to make sure that the best attorneys in the area were well-known and were listed for the public in order to get them the business they need to sustain a practice.
The magazine staff carefully observed a collection of highly praised attorneys to see whether or not they were all that they claimed to be. They talked to clients, asked for other attorneys' opinions, and watched the lawyers in action. The magazine did not want to mislead their subscribers, so they were vigilant to watch their lawyers and determine that they were worth recommending to the public. Two of the top attorneys as proclaimed by the magazine are Attorney Fritzie Galliani and her associate Fernando M. Luna. They both merited spots in the Top Attorney's List in the area of divorce law.
With more than 38 years of collective experience, it's no wonder that the magazine recognized the pair as some of their top lawyers. The Law Office of Fritzie Galliani practices all areas of divorce and family law including child custody, spousal support, relocation, father's rights, paternity cases and more. No matter whether clients are looking for a person who will help with their property division or an attorney who can handle a high net worth divorce, the Law Office of Fritzie Galliani is here to help. Ms. Fritzie Galliani served as a deputy city attorney for Los Angles before she chose to advocate for the clients in need in the city instead.
Attorney Fritzie Galliani has tried at least 100 jury cases and has participated in many settlements, conferences, and trials since she was licensed to practice. Attorney Fernando M. Luna is an associate at the firm who has been litigating child support and custody cases for years. He is an executive Member of the American Inns of Court. He has also been listed as a Super Lawyers® Rising Star℠. This is an honor that is only granted to attorneys who show notable success and talent in their field and have been practicing law for less than 10 years or are under the age of 40.
The Law Office of Fritzie Galliani serves the residents of Glendale, Burbank, and Glendora on a daily basis and fights relentlessly for their clients in any divorce or family law case. The firm office is centrally located at 1770 Corson St., Pasadena, CA 91106, so they are in an ideal location to serve the residents of this highly-cultured city. You can rely on Attorney Fritzie Galliani to help you with all of your needs in Pasadena and display the professionalism and ability that you expect from a high-quality Pasadena divorce attorney.
The Law Office of Fritzie Galliani, APC represents family law clients throughout Pasadena and surrounding areas in Southern California. With a combined 38 years of experience, the attorneys at Fritzie Galliani are well-equipped to take on almost any divorce or family law disagreement. No matter whether an individual is dealing with a paternity issue, wants a divorce modification, or needs to relocate despite child custody obligations, an attorney at the Law Office of Fritzie Galliani can help. Attorneys Fritzie Galliani and Fernando Luna are able to provide compassionate representation for their clients in divorce-related cases. To learn more, visit them online today at http://www.familylawattorneypasadena.com/.