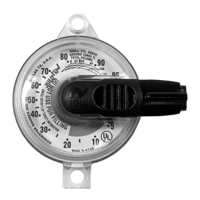 out-of-gas calls have the highest incidence of safety-related propane accidents
Houston, Texas (PRWEB) December 04, 2012
It's an industry-wide problem. Customers run out of propane in their home tanks, usually during the peak demand season of Winter, resulting in increased costs to the consumer and companies that service them, longer hours for delivery drivers and higher safety-related incidences.
"In today's automated and connected world, there's no reason for this to be an issue", states Robert Dobyns, a 25 year propane industry veteran and President of A & D Propane, Inc. in the Houston metro area. "Our industry is aware that out-of-gas calls have the highest incidence of safety-related propane accidents in residential settings. It is a problem that has needed correction for literally 100 years. It is a problem that we have now solved."
The solution? PropaneReminders.com
"We wanted a solution that was easy for U.S. consumers to use and independent of any particular propane marketer. Propane Reminders fits that model. It is a direct to consumer solution that sends a free monthly email reminder to them. It is up to them to choose their propane supplier," Dobyns explained. "People are busy. Sometimes a 'heads up' is all they need to help them out."
Even though the Propane Reminders service is not tied to any one propane company or service area in the U.S., propane companies are encouraged to tell their customers about the free service. "It just makes sense," Dobyns declared. "It helps the propane marketer as much as it does the consumer and it doesn't cost a dime to either."
When asked how he can provide such a vital service for free, Dobyns explained, "It's our way of giving back to an industry that has been good to us. We also own a successful internet marketing firm and have plenty of server space and bandwidth which we aren't using, so the service, though valuable to the companies and individuals it serves, is a negligible cost to us and pretty much 'hands off' for our staff. It's a win-win!."
Individuals and companies who are interested in the Propane Reminders service can visit, http://www.PropaneReminders.com