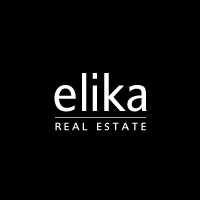 New York, NY (PRWEB) December 05, 2012
Elika Real Estate , a leading buyer's agency for luxury Manhattan real estate, now offers specialized services for Russian and Chinese buyers.
The company has a reputation as New York's premiere buyer's agency. Buyer's agencies differ from traditional real estate agencies in that they exclusively represent buyers. This approach prevents conflicts of interest.
Elika Associates' agents can provide comprehensive advisory services to guide their clients through every step of the purchasing process. By providing specialized services for international buyers, Elika Associates caters to one of the fastest-growing segments of the New York City real estate market.
"We offer real estate information in Mandarin and Russian on our website in order to give our clients an easy-to-understand set of resources, along with a team of qualified buyer's agents who are fluent Russian and Chinese" said Gea Elika Principal Broker at Elika Associates. "Our goal is to provide expert advisory services for anyone interested in New York City real estate, and international buyers have really made their presence known over the past several years."
After the housing market crash of 2007, many Russian and Chinese citizens looked to invest in American real estate to capitalize on historically low property values. The rising value of the Chinese yuan--up more than 8 percent since 2010--has made American properties even more affordable and a potentially lucrative investment.
New York City real estate is especially attractive to international buyers due to the relatively low price and high value of luxury properties throughout the city. Manhattan condominiums and co-operatives cost an average of $2,000 per square foot. In contrast, Hong Kong properties cost an average of $4,400 per square foot. Luxury properties in Moscow average $2,200 per square foot.
"New York City is a luxury brand name with a global pool of buyers," said Gea Elika. "Manhattan meets the fundamental criteria for investment properties; it has an excellent location, great relative value, physical supply constraints and consistent global demand."
According to Elika Associates, 40 percent of Chinese buyers purchase Manhattan real estate for investment purposes. 60 percent of buyers need property for business or personal reasons.
Russian buyers have also taken an interest in New York properties, pouring more than $1 billion into American real estate markets since 2008. Russian interests now own in major trophy buildings in Manhattan such as 15 Central Park West and One 57.
"International buyers can make extraordinary investments or find high-quality residential properties with the right assistance," said a representative of Elika Associates. "We perform needs analyses, guide our clients through property selection, provide a comparable market analysis, submit offers, perform expert contract negotiations and take other steps to help our buyers find great investments and residences. We're proud to offer those same services to our international clients."
About Elika Associates
Elika Associates is New York's premier buyers brokerage. Elika exclusively represents the buyer and provides exceptional services tailored to each discerning client's unique real estate needs. Elika provides buyers with expert unbiased assistance while finding, managing and negotiating the purchase of real estate. Elika Associates is a proud member of REBNY, NAEBA and REALTOR(TM).