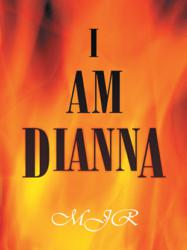 Toronto, Ontario (PRWEB) December 05, 2012
Between February 1692 and May 1693 in Salem, Massachusetts, over 200 people were accused of being a witch, and 20 of them were executed.
Debut author MJR (Michael John Ritchie) combines fact and fiction in his fantasy thriller, I Am Dianna. Taking place in modern day Manhattan, the story unfolds as protagonist artist Dianna Dubois' unsettling dreams transport her to the Salem witch trials. Faced with escalating circumstances, each more provocative and thrilling than the last, Dianne struggles to navigate each chapter as two different times merge as one in her dreams.
"I wrote this story 35 years ago in my 9th grade English class," say MJR. "It was a thousand word story about the supernatural – such as ESP, clairvoyance, spontaneous combustion, etc..., and because it is such a different plot compared to most, it has stuck with me for all these years."
I Am Dianna distorts reality with dreams and is full of enough seduction to keep adults, both young and still young enough for adventure, flipping the pages.
I Am Dianna
By MJR
ISBN: 978-1-4759-5 (sc), 978-1-4759-8 (e), 978-1-4759-2 (dj)
Pages: 409
Price $22.95 (sc)/$32.95 (hc)
Available at http://www.iuniverse.com, http://www.amazon.com, http://www.barnesandnoble.com
About the author
Michael John Ritchie is a retired business executive, leadership team developer and business speaker. He currently lives in Oakville, Ontario where he writes full-time and just finished his third book.
## #