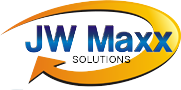 Scottsdale, Arizona (PRWEB) December 05, 2012
Internet reputation manager JW Maxx Solutions, led by founder and CEO Walter Halicki, has been in the reputation repair industry for many years. While the Internet is constantly evolving and search algorithms change, the need for a well-informed and reactive Internet reputation manager remains constant. With its newest selection of tips and tricks announced, JW Maxx Solutions stays on top of its game in spreading its message of how to improve the way businesses are seen and perceived online.
Internet reputation manager JW Maxx Solutions has listened to many clients complain of negative reviews that hamper their businesses. Whether these reviews are based on reality or not isn't the issue – the point is regardless of their veracity, they are bad for business. Though very rarely can negative reviews get deleted altogether, they can be mitigated by positive ones. Few companies encourage its happy customers to write about them on the plethora of rating and review databases available. "Many businesses fear the review sites, thinking they are only sources of negativity," says Halicki. "They forget about how many positive outcomes and future business can come from them."
This is not to say that absolutely nothing can be done regarding the reviews that have negative slants, explains the Internet reputation manager.Internet reputation manager JW Maxx Solutions works closely with a law firm that specializes in dealing with online defamation, and according to Internet law, those who spread hurtful, untrue allegations against a company can be brought to justice and the inciting material can be deleted forever.
Internet reputation management company JW Maxx Solutions also encourages businesses that function online to keep consistent tabs on what is being posted and when. By constantly doing the necessary research and searching the online landscape for any relevant information that pops up, negative information or reviews become easy to target and eliminate. "The longer a negative posting stays on page one the more dug in it gets," says Halicki, "And the business that doesn't do its homework suffers."
JW Maxx Solutions can be contacted at:
11811 N Tatum Blvd, Suite 3031
Phoenix, AZ 85028
Phone: (602) 953 – 7798
info(at)jwmaxxsolutions(dot)com
http://www.jwmaxxsolutions.com