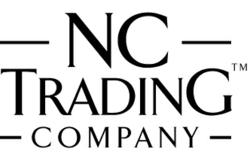 NC Trading Company aims to take the "buy local" concept to an entirely different level.
Raleigh, NC (PRWEB) December 04, 2012
Nov. 26, 2012 --- NC Trading Company, the state's premier source for exceptional North Carolina-made products, announces the launch of their new ecommerce website – http://www.nctradingcompany.com. The new online storefront offers consumers a collection of products that are exclusively made and uniquely Southern. NC Trading Company aims to take the "buy local" movement to an entirely different level.
"We recognized there was no comprehensive online marketplace for unique, quality products made right here in our state" said Crystal Coats, President of NC Trading Company. "North Carolina and The South has an abundance of incredible artists, artisans and small manufacturers that unfortunately have had little visibility. NC Trading Company originated to help independent crafters, local artists and established manufacturers reach a broad online audience, maximize visibility and increase sales."
Additionally, NC Trading Company donates a portion of all online proceeds to reputable North Carolina based charities. Knowing that many local charities have very little exposure, risk sustainability and suffer from lack of funding, NC Trading Company will bring awareness and support to these organizations by featuring sales for selected charities on a regular basis.