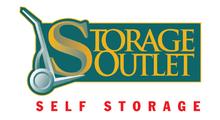 Charity Storage takes something storage companies are already doing and simply adds a charitable angle to it.
Irvine, CA (PRWEB) December 03, 2012
Storage Outlet, a Southern California based self storage provider, has scheduled a series of auctions in early December to raise money for local and national charities. Storage Outlet is teaming up with Charity Storage to raise money through selling units filled with donated goods from departing tenants, current tenants, auction buyers, local residents and businesses. Donors receive a tax-deductible receipt at the drop-off point and can feel good knowing donated items will find a new home while being kept out of landfills. Charity Storage units are sold along with the other units in a storage facility auction, but revenue earned is allocated to designated charities. The Storage Outlet Charity Storage auctions will take place from December 11-14 across the following locations: Escondido, Fullerton, Gardena, Huntington Beach, and Whittier.
"The storage industry is filled with so many good people looking for more ways to make a positive difference in the lives of others and the world around them," says Lance Watkins, CEO of Storageoutlet.net. "Charity Storage takes something storage companies are already doing and simply adds a charitable angle to it. Working with them is an easy, common sense way for our team at Storage Outlet to have an impact and throughout the community and across the country."
For more information on the Charity Storage, please visit charitystorage.org. Auction goers can find more information about each auction by visiting StorageOutlet.net and clicking on the Auctions tab.
With locations throughout Southern California, Storage Outlet provides individual and business storage solutions, as well as facilities to securely store recreational vehicles, boats and trailers. All facilities are fully-secured and come equipped with 24-hour monitoring, electronic gate access, online payment options and other amenities. In addition, Storage Outlet partners with PRP Storage to provide superb property management services for their locations. More information about Storage Outlet can be found at storageoutlet.net. To learn more about PRP Storage and its services please visit http://www.prpstorage.com.