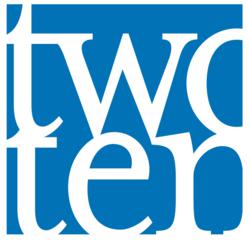 "Tonight we Come Together as one group…with one thing in common…to express our extraordinary sense of humanity." - Jim Salzano, President, The Clarks Co.
Waltham, MA (PRWEB) December 04, 2012
Two Ten Footwear Foundation hosted a record number of guests at their 2012 Annual Dinner & Auction that was held on Wednesday, November 28 at the Marriott Marquis in New York City, located in Times Square. The memorable event raised over $2 million to help families in the footwear industry who are in need of financial, social and educational support services.
"This was one spectacular night for the footwear industry. 1500 shoe people with a single purpose – to help our own. This year's Come Together Two Ten Annual Dinner is not only an achievement for our industry – it is a recognition that compassion is truly at the heart and soul of footwear. Steve Madden is a legend. With Wendy Madden and the Madden team, this year's event was an extraordinary success. Add Joe Ouaknine, Danny Schwartz, Diane Sullivan, Carol Baiocchi, Aldo Bensadoun, James Salzano, Blake Krueger to the most fantastic Board of Directors and staff any charity in America could hope for, we'll find it hard to top that in 2013. But we will. And in 2014, Ken Hicks and FootLocker will rock the house for our 75th Anniversary celebration. Thank you to everyone in footwear who made 2012 memorable." - Neal Newman, Two Ten President
"The event was awesome…a lot of fun! The Beatles set the tone for the evening that started with a flash mob and united a compassionate crowd of footwear industry attendees in the support of one another" says Steve Madden. "We had a blast and raised a lot of money for a great cause. I am proud to have played a part in the creation of something so meaningful to so many people."
The event included award presentations for outstanding humanitarian achievements. "Our industry is great, our reach is far, we can all make a difference" said Carol Baiocchi, Senior Vice President, Division Merchant Manager Footwear at Kohl's Departments Stores and recipient of the A.A. Bloom Award for her service to Two Ten and the footwear industry. "Two Ten is a beacon of hope and assistance to members of our industry." said Aldo Bensadoun of The Aldo Group who was presented with the T. Kenyon Holly award for his widespread philanthropy, including his work with AIDS Awareness.
Over $2M was raised to benefit over 2000 footwear families who are facing a financial or emotional crisis, including 525 footwear families from the NYC area who are recovering from Hurricane Sandy. Two Ten Footwear Foundation has already distributed over $240,000 in emergency relief to footwear households in the in the wake of Hurricane Sandy.
"A huge thank you to Avantair, Brown Shoe, Cisco Brewers, Diane von Furstenberg, The Jay Group, Kenneth Cole Productions, Michael Kors, New Balance, Scott & Tara Savitz and Zappos for donating all the amazing auction items that helped us raise an additional $97,000 to help strickened footwear families!" – Neal Newman.
"Tonight we Come Together as one group…with one thing in common…to express our extraordinary sense of humanity. Caring for people is crucial to success, and Two Ten is where our values intersect," said Jim Salzano, President, The Clarks Co. and Two Ten Board Chair.
About Two Ten Footwear Foundation
Two Ten Footwear Foundation is the charitable foundation for the U.S. footwear industry. Two Ten Foundation is America's only industry foundation; 100% funded by the footwear industry for footwear workers. Every dollar raised from the footwear industry goes right back to shoepeople and their families who need help. Founded in 1939, Two Ten has served hundreds of thousands of footwear workers with emergency financial assistance, confidential counseling, referrals to community-based social services, information about rights and benefits, higher education scholarships and sensational networking opportunities that strengthens footwear unity. Over the last twelve months, Two Ten received over 2,000 calls for help and distributed over $1.34 million in financial assistance plus $700,000 in college scholarships.