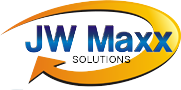 Las Vegas, Nevada (PRWEB) December 03, 2012
Online reputation management firm JW Maxx Solutions, in a cautionary tell-all to holiday shoppers, shares new-age alternatives to brick-and-mortar shopping traditions.
On Black Friday of 2012, the most infamously frantic and hostile shopping day of the year, America's largest retailers tallied record sales. Swaths of eager buys had no qualms with leaving Thanksgiving and their families behind to spend the night waiting all night in the cold just to take part in door-busting sales, but at what cost, asks JW Maxx Solutions.
Between the long hours of waiting and the threat of potential violence and trampling once the doors opened, many consumers are turning to online shopping and avoiding the capitalistic train wreck that has become Black Friday. One thing is for certain: consumers aim to spend big bucks during the holiday season and any business owner with half a brain needs to make a concerted push to cash in on this lucrative epoch. Online reputation management company JW Maxx Solutions advises both consumers and businesses to involve themselves more heavily in the growing online marketplace, a safe haven from the dangers and inconveniences of one's local superstore.
However, not every online store is currently equipped for online publicity, having a one or more negative reviews about them online which may deter online shoppers from using them. Online reputation management, therefore, is monumentally important this holiday season to connect shoppers with the items they seek. JW Maxx Solutions prompts ardent businesses to consider reputation management in this super-charged time of year to make their sales explode.
JW Maxx Solutions encouraged small and medium-sized businesses to turn to its service in order to polish away any negative press that may be inflicting the company. By suppressing negative comments and hoisting positive publicity into the most visible search engine results, JW Maxx Solutions helps put struggling companies back on their feet, ready to satisfy and impress new customers.
Online reputation management, says, JW Maxx Solutions, is the driving force for increasingly popular sales events such as Cyber Monday, a day designated for great deals on merchandise exclusive to online shopping sites. By utilizing online reputation management, shoppers can breathe easy in a reduced-stress buying environment and businesses don't have to deal with the chaos, property destruction and negative publicity that are generated by Black Friday sales.
Social media, too, can be a great tool to disseminating positive information while blocking out the negative. Sites like Twitter and Facebook are essential tools in the arsenal of online reputation management firm JW Maxx Solutions.
JW Maxx Solutions can be contacted at:
http://www.jwmaxxsolutions.com
(602) 953 – 7798
11811 N Tatum Blvd, Suite 3031
Phoenix, AZ 85028