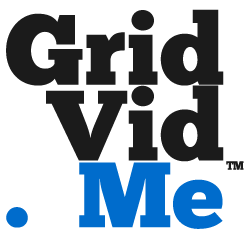 Portland, OR (PRWEB) December 05, 2012
GridVid.me (http://www.gridvid.me) has launched their new cloud video encoding solution. The innovative encoding service utilizes the CPUsage (http://www.cpusage.com) grid network of thousands of computers around the world. GridVid.me offers high volume online video platforms a powerful and scalable API based encoding solution and at industry leading prices.
The sourcing of compute resources from CPUsage allows GridVid.me to reduce infrastructure costs and pass that savings on to their customers, resulting in pricing that can be as much as 86% cheaper than major competitors. GridVid.me offers a price comparison chart and cost calculator on its web site, allowing prospective customers to directly compare GridVid.me pricing with major competitors. As an example, a high volume online video platform with 50,000 five minute videos each month in four formats can save upwards of $75,000 per year when encoding with GridVid.me.
GridVid.me's best in class pricing begins with 1,000 free minutes of encoded video each month. The free tier provides developers with smaller projects an easy way to get started with a platform that will scale with their business, as well as provide those with larger projects a way to test GridVid.me risk free. The next 75,000 minutes are billed at just $0.02 per video minute, dropping to $0.01 for each additional minute per month.
The powerful GridVid API supports more than 100 popular codecs and formats, as well as HTTP Live Streaming (HLS) and S3 storage. The API also provides an easy integration for Brightcove Professional and Enterprise level customers, allowing them to bypass the sometimes-slow transcoding offered by Brightcove. Additional integration with other video services will be available soon.
About GridVid.me
GridVid.me offers cloud video transcoding as a service at industry leading prices. The API based product is aimed at high volume online video platforms encoding thousands of videos into multiple formats each month. GridVid.me is a product of CPUsage, Inc. For more information about GridVid.me, visit http://www.gridvid.me.