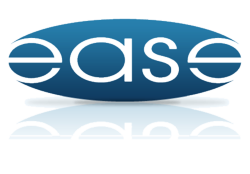 We are excited that Diesel Exchange will implement all of the EASEworks modules as a part of their efforts to improve quality in their operations
Mission Viejo, CA (PRWEB) December 04, 2012
Diesel Exchange has selected EASEworks Manufacturing Productivity software to improve their operations and increase profitability. Diesel Exchange will use all modules in the EASEworks Manufacturing suite of software including: Labor Standards, Line Balancing, Work Instructions, Manufacturing Document Management, Manufacturing Change Request and Tool Management in their production operations.
After an extensive search for the best manufacturing productivity software in the marketplace, Diesel Exchange selected EASE Inc. to provide their solution. Their goal during the search process was to find a tool that provided a solution to support the conversion of their existing work instructions documents to an automated electronic display on the shop floor.
Michael Linos, CEO and President of EASE Inc. said, "We are excited that Diesel Exchange will implement all of the EASEworks modules as a part their efforts to improve quality in their operations. Diesel Exchange is great opportunity for EASE to showcase all of our modules in the EASEworks Manufacturing Productivity software suite. Initially Diesel Exchange was interested in our Work Instructions software but after learning more about our entire suite of products they are excited to eventually implement all of our modules. We are excited to welcome Diesel Exchange to the EASE family and we will look forward to helping them to improve their operations, product quality and overall profitability."
EASEworks Manufacturing Productivity Software will provide MES like functionality for Diesel Exchange allowing them use EASEworks as the backbone to their manufacturing operations. Their implantation will be anchored with the EASEworks Work Instructions module automating all of their process related documents to touch screen technology on the shop floor. In addition, all of their manufacturing documentation will also be available at the fingertips of their operators on the shop floor. EASE will provide MES functionality delivering the appropriate documents to the operator as they are working on a specific product on the line.
About EASE Inc. – EASE Inc. was founded in 1986 with the goal of providing Industrial, Manufacturing and Quality Engineers with a powerful and cost effective suite of software products. EASE Inc. is the leading provider of On-Demand Manufacturing Productivity Solutions with clients that include: Dell, Cummins, Harley Davidson, Aston Martin, Black & Decker, Rolls Royce, Home Depot, Safeway, US Navy, Raytheon, Sub-Zero, Teledyne, Toys "R" Us, Tyson, Hitachi, Lowe's and many others. EASE Inc. is a recognized innovator in the field of Work Measurement, Engineered Labor Standards, Line Balancing, Work Instructions, Manufacturing Document Management and Manufacturing Change Control software.
For additional information please contact EASE Inc. at 949-348-7511 and visit our website at http://easeinc.com