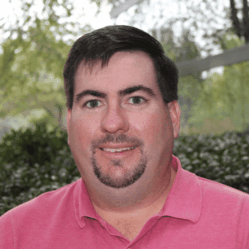 Richmond, VA (PRWEB) December 05, 2012
Timmons Group, an ENR 500 Design Firm and a leader in multi-disciplined civil engineering and professional consulting services, announced today that Chuck Baker has joined the firm as a Group Leader in its Field Operations Division in the Charlottesville office. Chuck has over 14 years of experience in providing surveying, engineering and construction services for both the private and public sector. His diverse experience and expertise will be an asset to the firm as it continues to grow and expand its geographic reach.
"We are absolutely thrilled to have Chuck join the Timmons Group team. Chuck is a perfect complement to our staff, and he will be a great asset in helping us grow our field operations practice in Charlottesville," said Chris Dodson, PWS, Principal of Timmons Group's Field Operations Division. Before joining Timmons Group, Chuck was employed as a Survey Manager by PHR+A.
About Timmons Group
Timmons Group is a multi-disciplined engineering and technology firm recognized for nearly twenty years as one of Engineering News Record's (ENR) Top 500 Design Firms in the country. As a Certified Small Business (SWaM) in the Commonwealth of Virginia, the firm provides civil engineering, environmental, GIS/geospatial technology, landscape architecture and surveying services to a diverse client base. Headquartered in Richmond, Virginia, Timmons Group has regional offices throughout Virginia and North Carolina. For more information, visit http://www.timmons.com.
Media contact:
Ashley Moore
Timmons Group
804.200.6354
ashley(dot)moore(at)timmons(dot)com