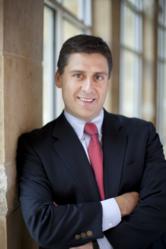 San Antonio, TX (PRWEB) December 03, 2012
The Bariatric Medical Institute of Texas ("BMI of Texas"), which specializes in a variety of weight loss surgery procedures, today announced that San Antonio weight loss surgeon Dr. Frank "Terive" Duperier has been named by Texas Super Doctors® as one of the top surgeons in San Antonio for 2012. Only approximately five percent of the doctors in Texas are recognized by Super Doctors and this is the third consecutive year Dr. Duperier has appeared on the list, which appears in the December 2012 issue of Texas Monthly and online at superdoctors.com.
Dr. Duperier is also a skilled endocrine surgeon and assists patients who are suffering from hyperparathyroidism, which is when the parathyroid glands responsible for calcium metabolism become overactive. To treat this condition, he performs parathyroid surgery (also referred to as a Parathyroidectomy or Parathyroid Exploration), a procedure in which he removes one or several of the patient's parathyroid glands. More information is available at sanantonioparathyroidsurgery.com.
Each year, Key Professional Media undertakes a rigorous multi-phase selection process that includes a survey of doctors, independent evaluation of candidates by the research staff, a peer review of candidates by practice area and a good-standing and disciplinary check. As a part of this evaluation, physicians are asked to consider the following question: "If you needed medical care in one of the following practice areas, which doctor would you choose?"
BMI of Texas, located in San Antonio's Medical Center area, is committed to helping patients achieve success in their battle against obesity utilizing a variety of proven weight loss methods. BMI of Texas helps patients reach their weight loss goals through various surgical procedures including gastric bypass, lap band and gastric sleeve, or through its medical weight loss program. Patients interested in weight loss surgery attend a free, educational seminar to learn about the various types of weight loss surgery procedures, and then are assigned a patient advocate to help coordinate the often-confusing paperwork and insurance stipulations necessary for surgical intervention. Post-operatively, the doctors continue to follow their patients to ensure long-term weight loss success.
As part of its comprehensive program, BMI of Texas offers an on-site dietitian for nutritional counseling and hosts support groups where post-op patients can discuss a wide variety of issues, such as relationships and dietary concerns. BMI of Texas is one of the only practices in the nation that performs fluoroscopic assisted band adjustments in the office. The practice's Web site includes a calculator for prospective patients to calculate their BMI.
BMI of Texas surgeons Dr. Duperier,Dr. Mickey Seger and Dr. Richard Englehardt, have been performing bariatric surgery in San Antonio for years, and are recognized by peers and patients for their excellent surgical skills and patient care. Dr. Jennifer Seger heads up the medical weight loss program, where she assists patients who want to lose weight and improve their overall health. She helps patients who do not want to have weight loss surgery or who do not qualify for surgery and need to lose excess weight. Patients who have stalled in their weight loss after surgery or have regained weight and need to get back on track have found Dr. Seger's medical weight loss program to be a valuable tool.
In addition to their bariatric surgery practice, the surgeons perform a full spectrum of advanced laparoscopic procedures, including laparoscopic Nissen Fundoplication (anti-reflux surgery), laparoscopic colon surgery, laparoscopic pancreatic surgery, and laparoscopic hernia surgeries.
About BMI of Texas
Founded in 2008, BMI of Texas is focused on helping patients achieve their long-term weight loss goals. More information on the practice can be found at bmioftxas.com.
About Texas Super Doctors
Key Professional Media, Inc. publishes Super Doctors lists across the country. Key Professional Media, Inc. publishes newspaper inserts and magazine special sections devoted to Super Doctors. Super Doctors was first published in 2005 by Key Professional Media, Inc.
# # #