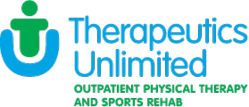 Andover, New Jersey (PRWEB) December 04, 2012
Therapeutics Unlimited is pleased to announce that it has just acquired a new facility in Andover, New Jersey. Therapeutics Unlimited is a leading physical therapy and sports rehabilitation provider that has been serving parts of New Jersey for more than 15 years. During that time Therapeutics Unlimited has earned itself a reputation as a high-end therapy provider, who excels in providing hands on care. They have become synonymous with the gold standard in physical therapy and rehabilitation, and have earned the acclaim and respect of many top doctors. With its personable therapists, state of the art gyms, and latest exercise and modalities Therapeutics Unlimited is able to provide personal and effective therapy in a comfortable and professional environment.
Therapeutics Unlimited is proud to incorporate the Andover facility into its family of practices. At Therapeutics Unlimited of Andover they tailor their services are tailored to meet each patients specific therapy needs. In addition to the physical therapy services, they offer Message Therapy, Personal Training, Step Aerobics, Yoga, Nia, Pilates classes. Their therapists implement a variety of treatment options to accommodate the physical therapy needs of patients suffering from a wide range of conditions and symptoms. Therapeutics Unlimited of Andover goes beyond traditional treatment, focusing on helping patients transition into everyday activates. Once a patient has successfully met all their therapy goals, Therapeutics Unlimited of Andover gives patients the ability to unwind and pursue new goals through our gym/post therapy step down program. In this program, patients have the opportunity to transition from an intensive therapy program to a regular exercise routine that helps them stay fit and enjoy their regained independence. To find out more about the Therapeutics Unlimited of Andover center please visit them at http://www.turehab.com/facilities/andover.