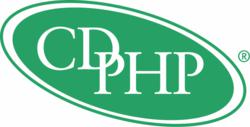 Albany, NY (PRWEB) December 04, 2012
If you want to make changes to your Medicare coverage, now is the time! Medicare open enrollment – which ends at midnight on December 7 – allows beneficiaries a chance to review and make any necessary changes to their health and prescription coverage.
What's new this enrollment period?
The Affordable Care Act resulted in a number of changes to Medicare. The two most significant changes include coverage of more preventive screenings and another notch toward closing the Medicare prescription drug coverage gap – also known as the "donut hole."

Preventive screenings: Medicare now covers depression screenings, screenings and counseling for alcohol misuse and obesity, and behavioral therapy for cardiovascular disease.
Prescription coverage gap: The donut hole, which has caused a lot of seniors to pay thousands of dollars for prescription drugs out of pocket, is being slowly closed.
All Medicare plans are not created equal
All Medicare recipients are different. You need to decide what plan works for best for you. Items of consideration include:

Services and Support: Does your health plan answer the phone with live, local support? Does your plan have clinicians who know your health care needs and are there for you if serious illnesses arise?
Medication: Does the plan cover the prescription drugs you take?
Network: Ensure the plan has a robust network of doctors. Is your primary care physician within the plan's network?
Cost: Look at more than just the premium. It's important to consider all the costs associated with health care, including your premiums, co-pays, and deductibles.
Quality vs. Cost: Pay attention to quality metrics (like star ratings) which health plans are required to publish. CDPHP is currently a 4.5 out of 5 star plan for Medicare Choice's HMO plan.
CDPHP® has low-cost, comprehensive coverage for Medicare plan members that feature top-rated customer service and award-winning programs available in 24 counties in New York. Members have access to a dedicated network of physicians, hospitals and pharmacies to allow for easy access to high-quality care. Dental and vision coverage are also available.
In 2013, CDPHP is expanding its coverage area by offering its Medicare Choices HMO product to individuals in the following counties: Chenango, Delaware, Essex, Fulton, Hamilton, Herkimer, Madison, Orange, Otsego and Tioga.
Beyond the basics, CDPHP plans offer a number of programs and services so Medicare members can lead healthier lives and save money, including:

Health AllySM: A personalized program that provides support, education and access to CDPHP benefits and community-based services.
Senior Fit®: No-cost access to the Capital District YMCA, the Beltrone Living Center, the Rudy A. Ciccotti Family Recreation Center, Glens Falls YMCA, Sunnyview Lifestyle Wellness Center, Silver Sneakers® and most Curves® locations.
Friendly, knowledgeable customer service representatives based in Albany.
The added security of an out-of-pocket maximum for all covered medical benefits and services.
Extra savings for CDPHP Medicare Choices members on all CVS-brand, over-the-counter health-related items with the CVS ExtraCare® Health Card.
CDPHP's Medicare Choices HMO is ranked No. 2 in New York by The National Committee for Quality Assurance. In addition, the Centers for Medicare & Medicaid Services rated the HMO plan 4.5 out of a possible 5 stars. Plan performance Star Ratings are assessed each year and may change from one year to the next.
Open enrollment runs from Oct. 15 to Dec. 7. For more information about CDPHP Medicare plans, visit http://www.cdphp.com or call (518) 641-3400 or 1-800-993-7299. CDPHP is a health plan with a Medicare contract.
For more information or to speak with an expert, please contact Ali Skinner at (518) 605-4497.
About CDPHP®
Established in 1984, CDPHP is a physician-founded, member-focused and community-based not-for-profit health plan that offers high-quality affordable health insurance plans to members in 24 counties throughout New York. CDPHP is also on Facebook, Twitter, and LinkedIn.
###