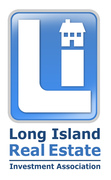 To waken interest and kindle enthusiasm is the sure way to teach easily and successfully. – Tryon Edwards
Melville, NY (PRWEB) December 05, 2012
The Long Island Real Estate Investment Association (LIREIA) is all ready with its member education mission once again as the organization has called for a general meeting on Dec. 11, 2012 at Huntington Hilton, Melville, New York, where the experts will educate attendees.
Despite the destruction caused by Sandy Storm to the residents of Long Island in general and real estate investment industry in particular, LIREIA has announced its next general meeting, which is to be held on Dec. 11, 2012 with sessions starting from 6:30 P.M. till 9:00 P.M. Venue of the meeting is Huntington Hilton, Melville, NY. Melissa J. Gagliano, President of LIREIA, and Saranto Calamas, LIREIA business member will speak to the attendees. A new LIREIA member, Mr. Richard Dumaresq of the Good Life Services Inc., will be introduced in the meeting where he will explain the importance of internet marketing to get more sales.
LIREIA continues with its aim to educate the members about real estate investment while providing them with latest information on laws of taxation, taxing, and everything related to boost sales. Other than education, it supports networking with industry professionals and reveals new opportunities to its members for real estate investment. The monthly general meetings are ingredients of the education program, which are held on the 2nd Tuesday, every month. Dec. 11 meeting is continuation of the same mission.
General meetings of LIREIA are equally open for members and non-members. Members don't have to pay admission fee while non-members can enter the meeting by paying $50.00 at the door or get discounted pre-registration at http://www.lireia.com. Anyone interested to know about real estate investment and earning profit from this business can attend the meeting.
President of LIREIA, Melissa J. Gagliano will be one among the key speakers of this meeting. She has started her business venture in 1996 by purchasing Everyday Travel; her first small business. She is an expert educator for rehabbing and properties financial deals for further sales. Melissa will speak to inspire people for investing over real estate and attaining financial freedom.
Saranto Calamas, a CPA business member of LIREIA, will also speak in the meeting about tax laws of New York State and tips to save taxes. He started his business with one client and now runs an office with 15 staff members; looking for expansion. They provide clients with audits, budget planning, payroll services, tax return preparation, and advisory services for their businesses. Saranto Calamas will use his CPA experiences to guide members of LIREIA on financial matters, communicate new tax laws, and pointers to save taxes.
Also, there will be an introduction to a new LIREIA member, Richard Dumaresq of The Good Life Services during this meeting. Richard is an expert internet marketer. The Good Life Services provide their clients with effective SEO, innovative web designing, result-oriented PPC, SMM, online reputation management, and every service to enhance business image over World Wide Web. Richard Dumaresq will represent the company and speak about how important it is to use internet marketing for increased sales, business leads, and return on investment. He will also present some surprise gifts from the company to the selected attendees of the meeting.
LIREIA feels proud to link people in the real estate industry and helps them enhance their skills through its educational programs. Its business members share their experiences in general meetings and workshops. LIREIA is committed to continue arranging such events in future to help real estate businesses flourish while being equipped with latest information and availing new opportunities.
About the Company
Long Island Real Estate Investment Association (LIREIA) is an organization aimed at providing interested real estate candidates with resources, skill, as well as quality education. Their events are focused on networking with the real estate business owners and interested people, accessing the professionals of the industry, and any new opportunities arising in the real estate market. LIREIA general meetings are open to anyone having interest in the real estate industry. Among 150 members of the organization, there are contractors, financial advisors, wholesalers, lenders, accountants, realtors, entrepreneurs, mortgage bankers, and many more.
For more details, please visit http://www.lireia.com or make a call right away at (631) 504-6096.