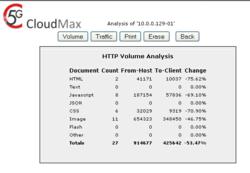 Mobile Connectivity Management from Connect will make mobile POS faster, easier, and less expensive for retailers of any size
Ellington, CT (PRWEB) December 05, 2012
Data Capture Solutions, a leading provider of unique mobility solutions that deliver real business value, today announced a strategic partnership with Connect, a Chicago-based software company and the developer of the Mobile Connectivity Management (MCM) solution. MCM combines Connect's time-tested software with their extensive RF expertise to deliver three powerful benefits:
1) Interface any type of mobile device with any type of host app, allowing iOS, Android and Windows based devices to work with legacy applications, eliminating the need for TE software
2) Reduce data traffic by 65% or more for faster response time and a significant capacity expansion of the existing wireless network
3) Rapid diagnosis of host app and network issues such as latency, dropped sessions, and lock-ups to dramatically reduce time to resolution.
"We are very excited about our partnership with Connect" said Mark Piquette, President of Services and Solutions at DCS. "Many of our customers are adopting the BYOD model and we think it may become an IT nightmare as they try to get their legacy applications to work with all the different operating systems. MCM solves that issue and eliminates the need for TE software by connecting both web browser and telnet mobile computers to web and telnet applications."
Shari Christofferson, V.P. of Business Development at Connect said that retail is going to present a lot of opportunities in 2013. "A few retailers we've worked with are giving their store associates tablets and mobile POS devices" Christofferson said "and they are finding that the in-store wireless can't handle all the traffic. MCM uses a proprietary protocol to significantly reduce data traffic, which saves them the expense of upgrading the network." Christofferson added that the diagnostics within MCM can identify the root cause of host application and network problems in minutes, rather than the weeks it might take to do the work manually.
Data Capture Solutions and Connect will be at NRF, January 14-15, 2013. Anyone interested in a demonstration of Mobile Connectivity Management should visit booth 2759.
About Data Capture Solutions
Data Capture Solutions (DCS) is a $30 million total solutions supplier of hardware, software and services including bar code scanners, mobility devices, wireless systems as well as support, professional, and managed services. The company is focused on providing unique solutions that drive real business value in the Food, Retail Operations, Warehousing, Distribution, Transportation and Logistics, Wireless Field Mobile and Healthcare industries. Incorporated in 1992 as a Value Added Reseller, DCS provides a complete range of products and services to meet our customers' unique and changing needs.
About Connect
In 1991, CONNECT, INC developed the enabling software technology that made large scale wireless networking a reality. Today, Connect is enabling the future of mobile connectivity by providing stability and security to Cloud-based architectures, and speed and scalability to web-based applications. CONNECT'S patented innovations make mobile device performance simpler, smarter, and faster.