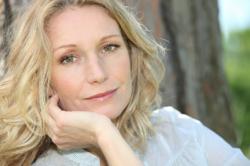 Anahein, California (PRWEB) December 04, 2012
With over 4000 brand name skin care products on its shelves and ready to ship, SkinBeautyMall.com is one of the beauty industry's largest Internet providers in existence today. The company is both doctor owned and operated, giving consumers an edge on insider knowledge of skin care beauty issues and treatments.
The SkinBeautyMall.com site has a triple-A rating with the Better Business Bureau. The company offers stress-free returns within 14 days of purchase if the consumer is not happy with their product for any reason. SkinBeautyMall.com prides itself on its devotion to customer satisfaction with returns accepted even if the product has been opened and was only partially used.
A key attraction of this skin care product site lies in its 120% price protection guarantee for buyers. In a good faith effort to provide consumers with scientifically proven anti aging skin care products at the lowest cost available, SkinCareBeautyMall.com pledges to refund the difference in cost if a cheaper product, that is exactly the same as the one purchased, is found elsewhere. T
SkinBeautyMall.com also has a unique free consultation offer for those who log onto their web site. An esthetician from the company is on call to answer questions via e-mail or by telephone to those who have questions regarding products for their skin care issues or needs. A simple click of the Questions? Ask Our Esthetician heading brings the customer directly to an e-mail link to be used for this purpose. A toll-free telephone number is also provided for those who wish to speak in person with an esthetician or sales provider at the company.
Samples are offered at SkinBeautyMall.com for those consumers purchasing certain products. For example, with a $75 purchase, customers will receive a free full-sized 4 oz. bottle of Ageless Derma Anti-Aging Cleanser worth $25. This is an effective glycolic facial cleanser used to remove makeup and skin irritants while fighting against wrinkles and aging skin. Customer satisfaction and strategic samplings of fine products make this company a rare find in the retail marketplace today.
The skincare-product retailing giant has also just announced a 20% off storewide sale. This savings is expiring at the end of December, however. The sale is put into effect with a code to be inserted at the time of purchase. The code is listed at the top of the manufacturer's web site at SkinBeautyMall.com.